installation (2015)
In a space similar as a recording studio, the presence of the visitors makes appear, one by one, the sounds of the instruments of a symphony orchestra during its tuning – until a complete reconstitution when a group is present. However, this warm-up never stops: the sound is held in a perpetual suspense, appearing and disappearing according to the visitor's behaviors.
In French, sous-ensemble means subset. In this mirroring relationship between the visitors and the absent musicians, a collective form arises thru the archetypal form of an orchestra. Other visitors could enter the room, the music could begin, but it still stays at the threshold.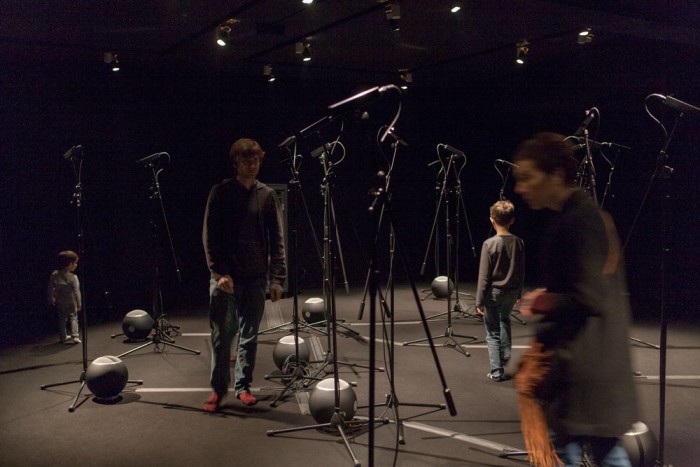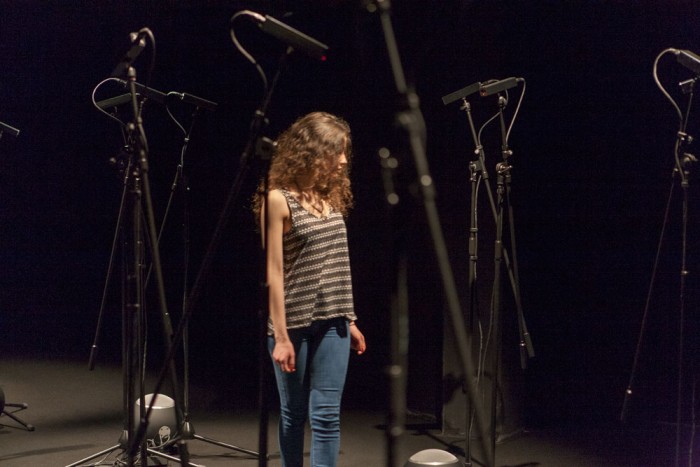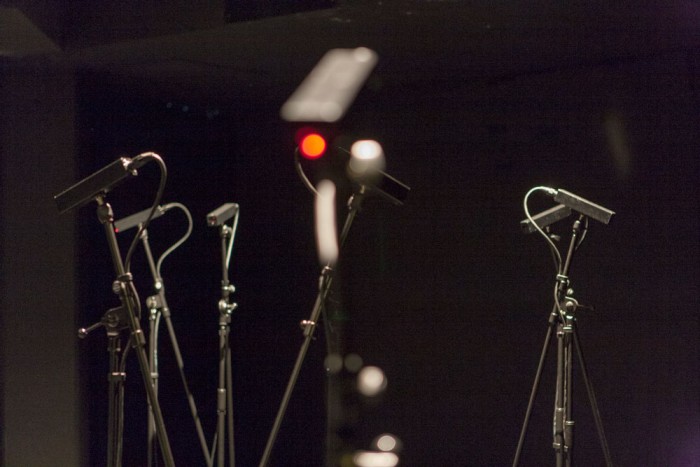 Created with the collaboration of the Lille National Orchestra.
Engineering and artistic collaboration: Jean-Baptiste Droulers
Computer programming and spatialization: Mathieu Chamagne
Captation apparatus: Alexandre Saunier
Production: Bipolar – Mathieu Argaud
Executive production: SmartFR – illusion & macadam
Coproduction: Pictanovo Interactive Experiences Grant, Lille3000, Lille National Orchestra. With the support of Le Fresnoy, National Studio for Contemporary Arts and DICRéAM (CNC – Culture and Communication Ministry).
Orchestra photograph © Ugo Ponte 2015