Personal exhibition
Cité internationale des arts, Paris
Curated by Thierry Fournier
March 16 to April 7, 2018
Galerie de la Cité internationale des arts, 18, rue de l'Hôtel de Ville, 75004 Paris
The Cité internationale des arts presents Mirror Travelling, Andrés Baron's first solo exhibition in France, which brings together a collection of works created by the artist between 2016 and 2018: films, videos, prints, objects.
Born in Bogotá (Colombia) in 1986, Andrés Baron lives and works in Paris. Relying mainly on photography and film but also on the production of objects, his practice has as a characteristic not to dissociate subjects according to mediums, but on the contrary to cultivate their circulation between different spaces of representation. Portraits whose looks and corporeality are very present, sometimes borrowing from the stereotypes of magazines, natural elements (landscapes, fruits, skies…) constitute the recurring motifs of a look that multiplies vision situations as if to pierce their intensity. The photograph of a landscape, then folded on the edge of a table, becomes the object of a filmed performance. The image of a pear cut on a white background is reinjected into a photograph, held by a woman who reactivates its promise of sensuality… In these circulations, the passage from fixed to movement is also played out, from an object to its flat representation and then to its arrangement in a space, through the recurrent figures of the fold, the rotation, the cropping and the mirror.
However, the variation of situations does not only provoke a change in the perception of the subjects: it is the very space of the shooting that is involved each time, through a specific work on the frontality of the poses, spaces and looks which, associated with a constant presence of the flatness of the image (whether filmic or photographic), can sometimes evoke the characteristic forms of art prior to perspective. Moreover, Andrés Baron's works are structured by a set of aesthetic choices (slowness of the planes, frontality or circularity of the camera movements, stretching of the music, luminous clarity, juvenility of the models, genre ambiguities, camera faces) which accentuate the "presentation" of these bodies to the image. In this sense, through their frontal or circular devices, their absence of narration and their deliberate artificiality, the films 36 rue d'Ulm, Mirror Travelling, Printed Sunset or Bettina and white background open a field of great ambiguity, where the filmed subjects always seem aware of the representations in which they participate and the codes that animate them.
Thus, although using the apparently classical forms of 16 mm film, video and photography, Andrés Baron's work testifies to a relationship with the image well after these mediums, reconfigured by screens and networks and aware of their surface effects: always facing the image, but constantly escaping it.
Thierry Fournier, January 2018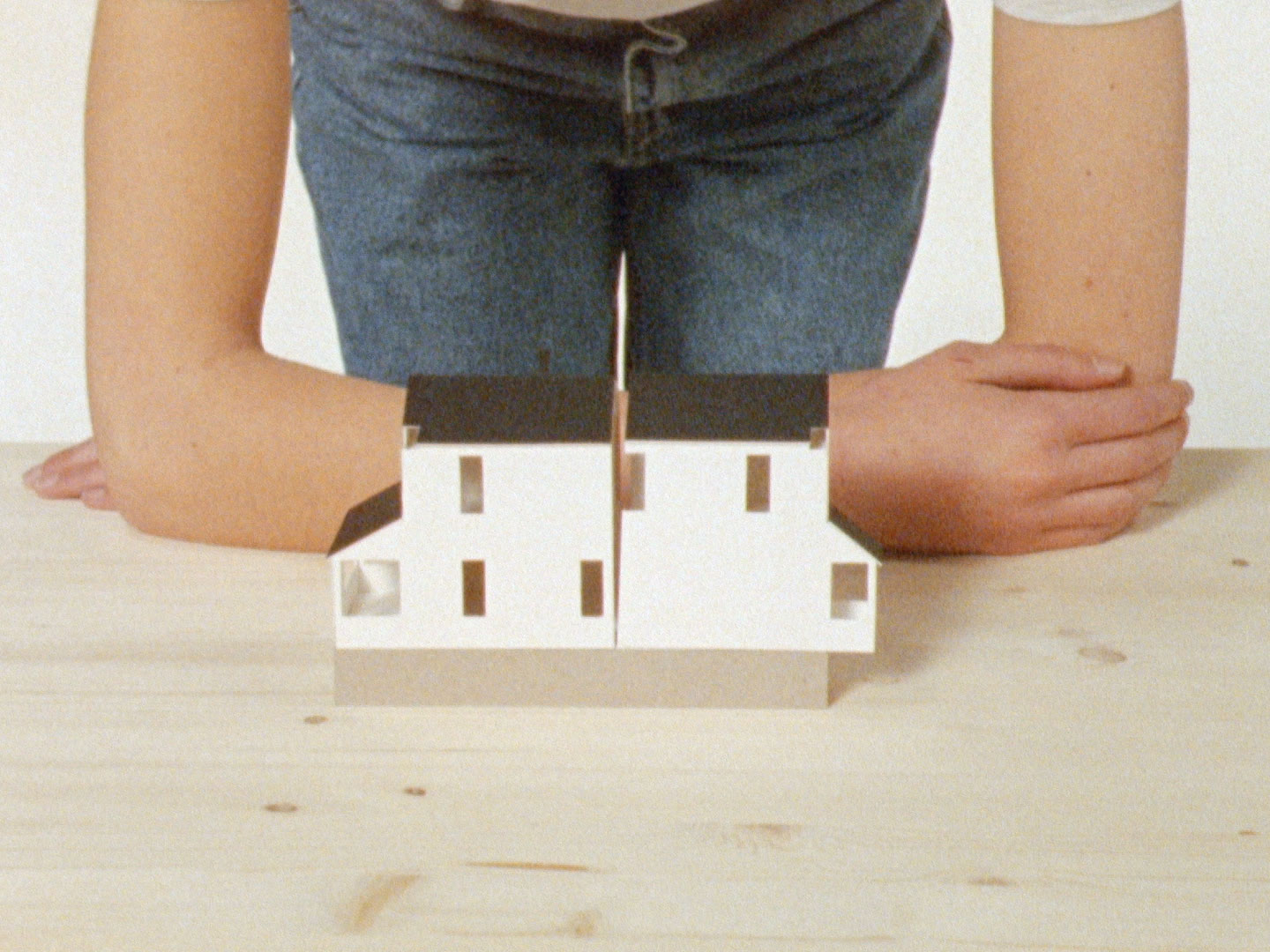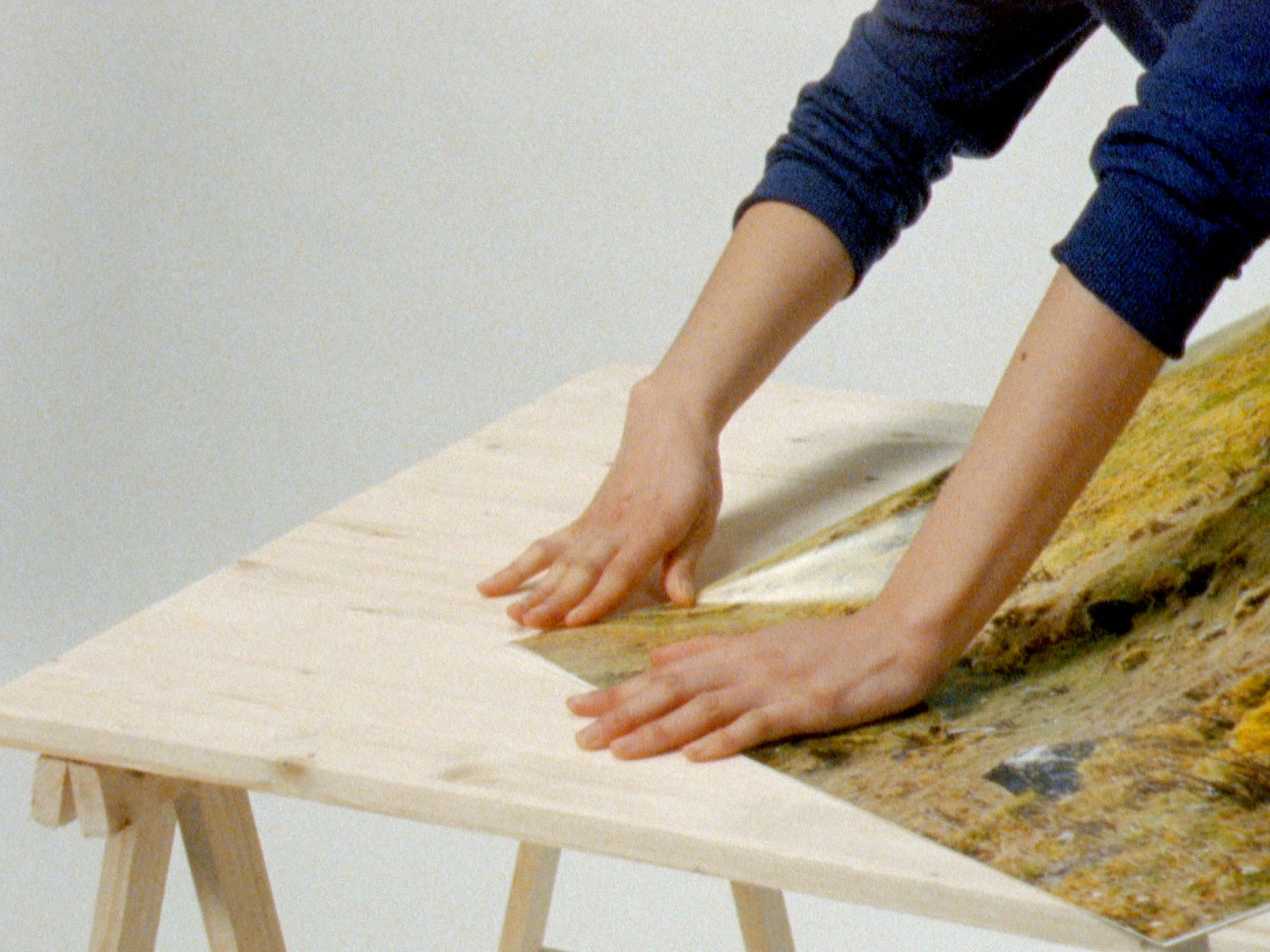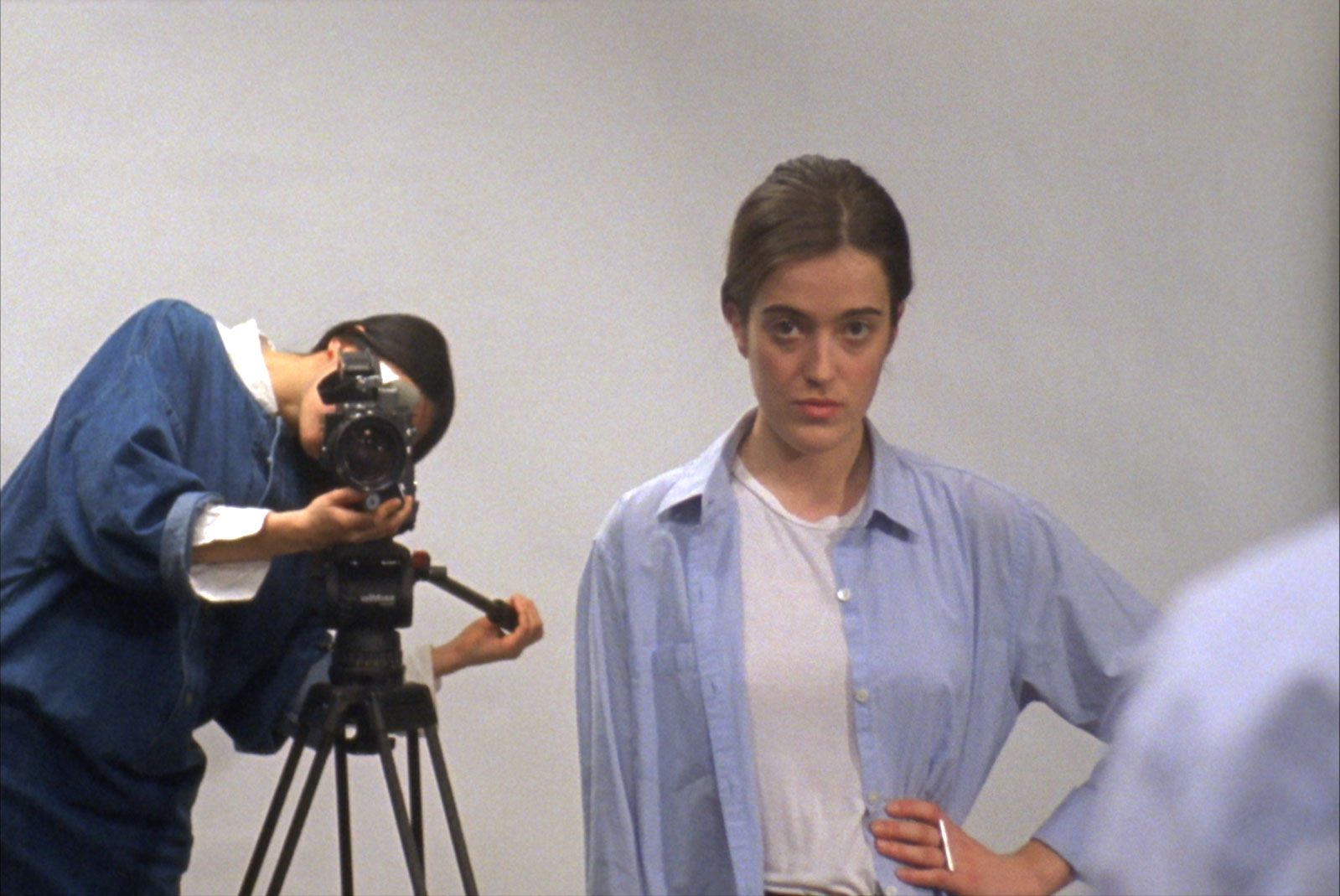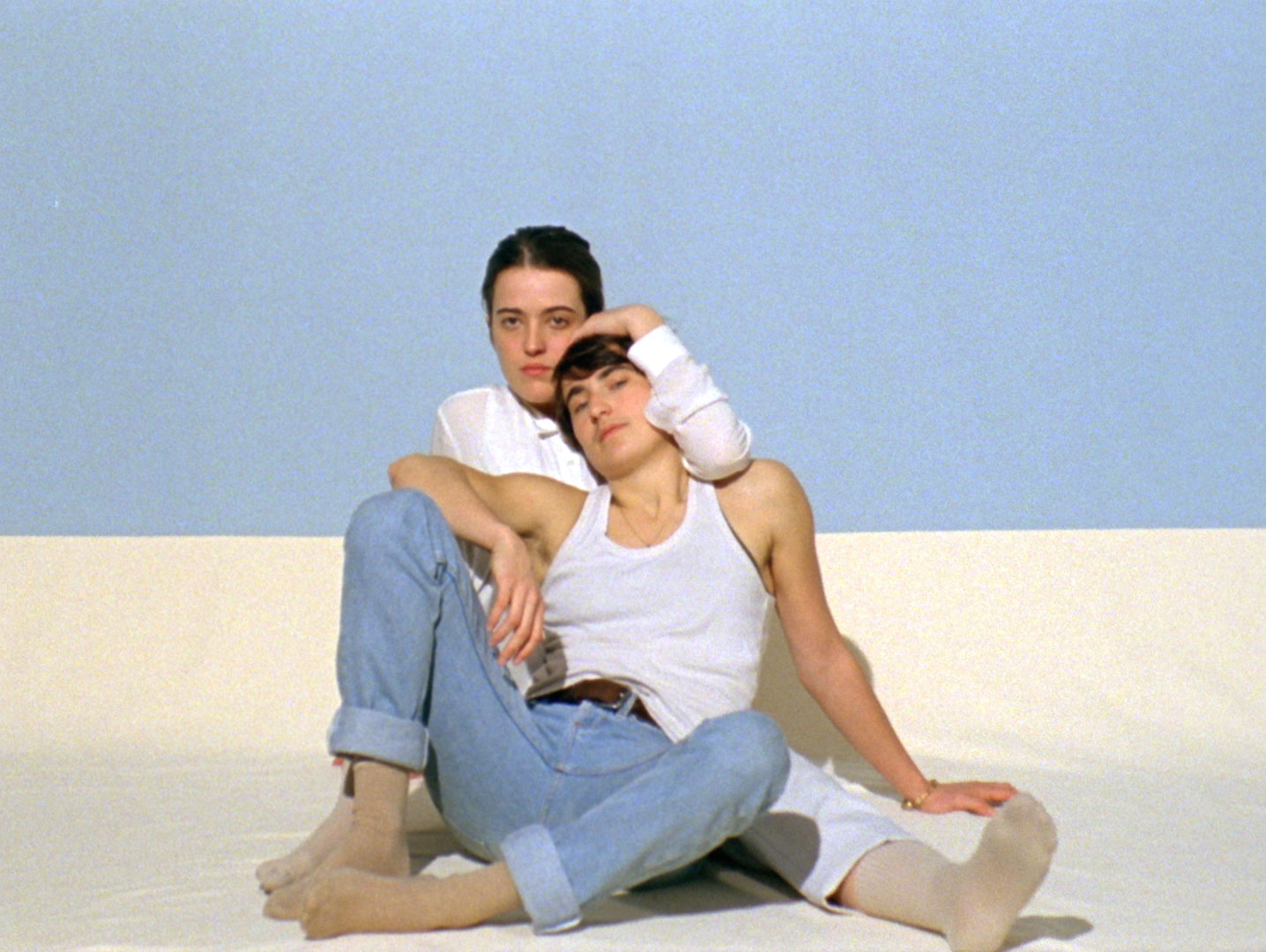 *
Andrés Baron
Born in Bogotá, Colombia in 1986
Lives and works in Paris
www.andres-baron.com
Training
DNSEP (congratulations of the jury) École Nationale Supérieure des Arts Décoratifs, Paris 2016
La Cambre, Brussels, Photography (4th year) Belgium 2014
BA, Visual Arts, Pontificia Universidad Javeriana, Bogotá, Colombia 2011
Personal exhibitions
Mirror Travelling, Cité internationale des arts, Paris, cur. Thierry Fournier, 2017
Formas Arcaicas y Familiares, Sala de Proyectos, Universidad de los Andes, Bogotá, 2011
Group exhibitions
62nd Salon de Montrouge, Montrouge, France 2017
Tropisms, Paris, France, 2017
HSR, Galerie du Sauvage, Porrentruy, Switzerland 2016
Notes and exercises, Trademart Brussels, Brussels, Belgium 2014
Caso du Livre, Salle d'expositions de La Cambre, Brussels, Belgium 2013
Bogotá Gruppenausstellung, Baustelle Kalk, Cologne, Germany 2013
Dibujos, Sala de exposición de la Universidad Javeriana de Bogotá, Bogotá, 2011
Peri