Installation, 2013
In dialog with the movie Last Room by Pierre Carniaux
Artist Thierry Fournier teamed up with director Pierre Carniaux to create together a diptych, composed of the interactive artwork on iPad Dépli and the film Last Room, both based on the same footage in Japan. The project proposes a new form of cinematographic writing that engages the viewer's gaze, status and practice.
The film Last Room combines stories shot in hotel rooms with a collective history surrounding the abandoned island of Gunkanijima. It deals with the relationship between the collective and the intimate, the spoken word and the landscape.
Dépli enables viewers to navigate through the film's shots and space-time, using a tactile interface. A "playable" cinema, in which the viewer reclaims, through his gestures, part of the cinematographic writing. Developed on iPad, Dépli can be experienced individually at home or collectively, in an exhibition context or in a movie theater – after or before the film. The film's space-time is treated as a seamless on-going matter in which the spectator navigates, through a tactile interface that involves him physically. This navigation can be felt as the path of a body and a gaze : moving within temporality, sliding or mixing from one shot to another, playing variations of the shot's speed… Using an interface on tablet, Dépli can be showed and played in movie theaters, exhibitions or at home.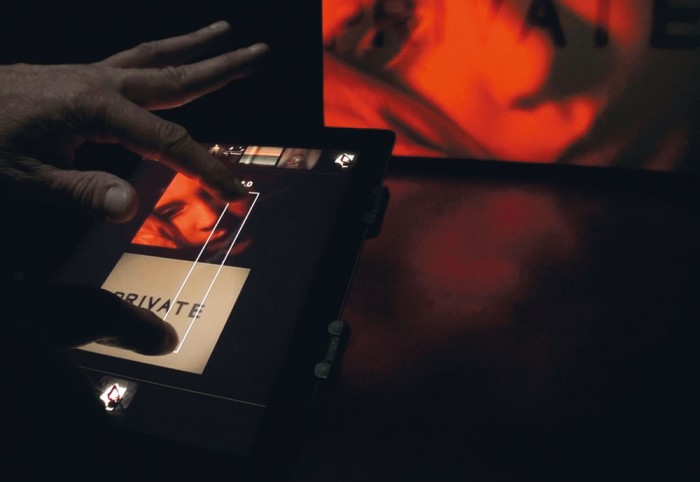 Publications and prizes
In March 2013, Shellac and Pandore have published a collector box
In 2013, Shellac et Pandore Édition published trilingual special box Last Room / Dépli including the film DVD, the Dépli iPad application and a critical book dedicated to the project, with texts by Philippe Avril, Nicolas Feodoroff, Jean-Pierre Rehm, Anne-Lou Vicente, Pierre Carniaux and Thierry Fournier.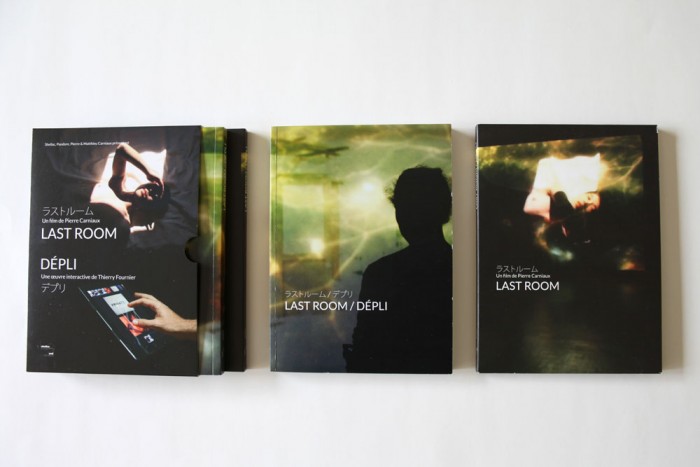 Last Room / Dépli was selected by Hors Pistes Festival (Centre Pompidou, Paris), ZKM Karksruhe within the "10 best art apps" competition and exhibition in 2013. It received the "special jury prize for interactive cinema" at Festival du Nouveau Cinéma (Montréal Canada) in 2013. See also special issue of Archée online art magazine dedicated to the project.
Programing Olivier Guillerminet and Jonathan Tanant. Production: Lux scène nationale de Valence – Pandore – DICRéAM – Scène nationale d'Evreux Louviers.