Performance, 2008
Thierry Fournier (apparatus and performance) / Jean-François Robardet (sculpture and text). Part of the Outside lectures performances series.
The journey done by a performer with a microphone on a polystyrene sculpture, becomes the sound metaphore of a polar landscape and architecture. The sculpture faces a bass amplificator on which the microphone is plugged, at the limit of the feedback, its sound transformed by a program into grans, rumblings and cracklings. The sound is permanently modulated by the performer's gesture who modulates and excites the resonances in the sculpture's holes. A gesture and a dance result of these actions, searching a balance between motion, sound and protection against the sound threats of the apparatus.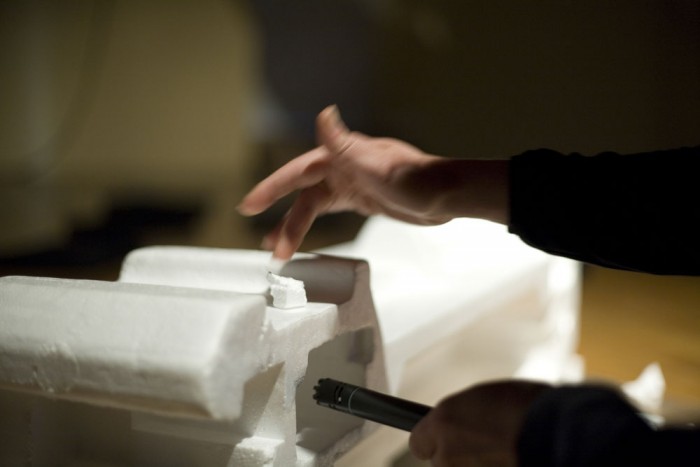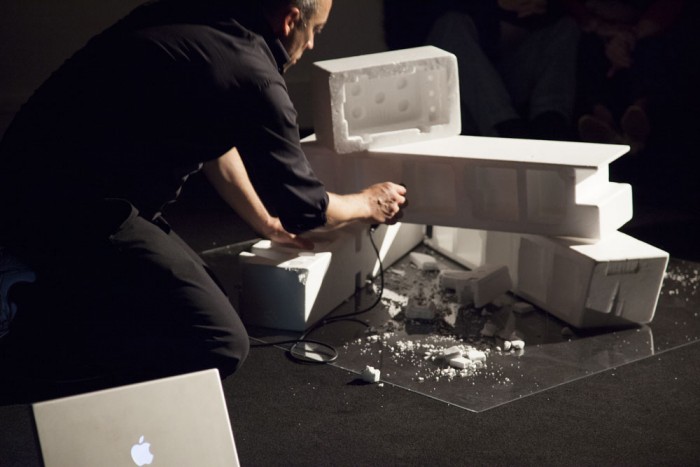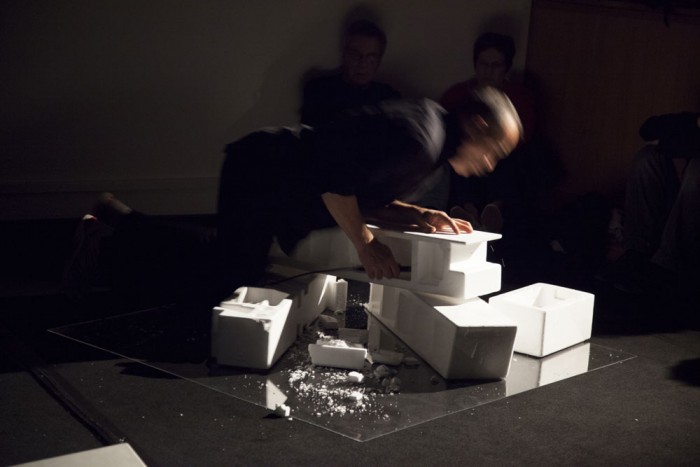 Photographs by Samuel Bianchini.