Installation, 2008-2012
French title : A+
In an urban space, a large steel stele shows a screen that broadcasts exactly the image seen behind it, like a window – but constantly delayed by 24 hours. The public is in turn actor and viewer of the same scene, between those who pass in the image and those who observe them. A future and a past face each other, through a screen.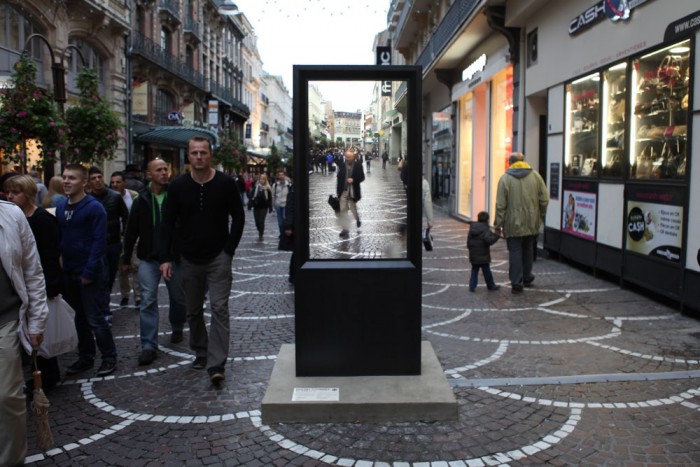 Production Lille3000 and Pandore Production, executive production Bipolar. With the sipport of Le Cube.