Videotape and performance, 2008
With an interview of David Beytelmann – Series of performances Conférences du dehors
David Beytelmann is an historian and philosopher; born in 1973 in Argentina, he lives and works in Paris. A series of video interviews was conducted with him by Thierry Fournier in 2006, for four hours. Two excerpts are shown as part of the performance. His work conjures up the Ubu-esque adventures of his immigration (residence permit, administrative madness, French nationality…), at the same time as it describes the successive diasporas of his family. In his discourse we find an on-going mix of his own personal narrative and an eye on the human and political issues linked with immigration. As a go-between in this filmed work, the actress shares a listening situation with the audience.
Excerpts from the interviews with David Beytelmann: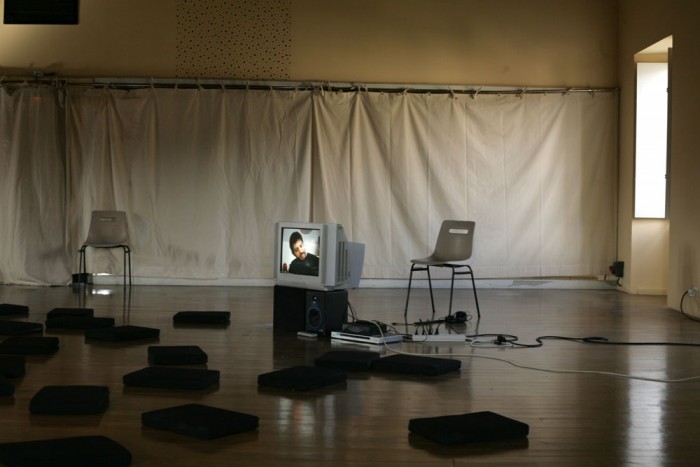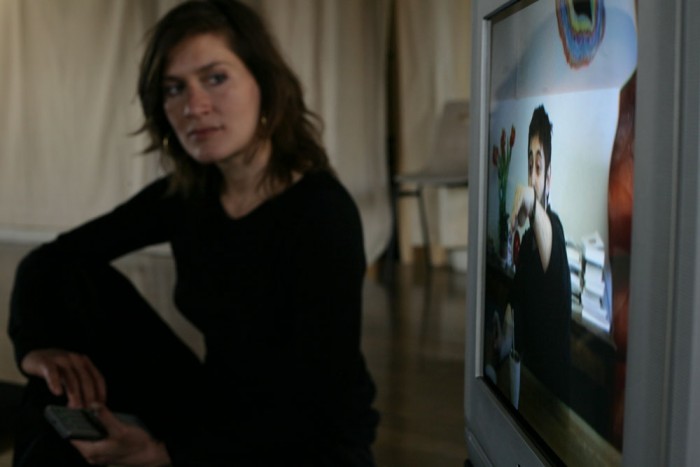 Photographs by Frédéric Nauczyciel and Alexandre Nollet.