Group show and in situ installation
Curated by Thierry Fournier
Centre Pompidou, Paris, 2011
Works by Céline Flécheux (philosopher and critique), David Beytelmann (historian and philosopher), Pierre Carniaux (filmmaker), Benjamin Laurent Aman, Félicia Atkinson, Ivan Argote, Marie-Julie Bourgeois, Juliette Fontaine, Thierry Fournier, Marie Husson, Tomek Jarolim, Jean-François Robardet, Marcos Serrano, Antoine Schmitt (artists), Christelle Bakhache and Clément Feger (researchers at Sciences Po Medialab).
The Augmented window project proposes an interactive window on a landscape as a collective exhibition protocol. A specific vantage point on a landscape is filmed continuously by a camera. Several artists and authors are invited to create works that take this landscape as their point of departure: videos, interactive works, drawings, recordings, interviews… These contributions are laid over the camera footage, and transmitted live on a large tactile screen, which is set up vertically. To discover the works, viewers browse this "window" into the image's spatial depth. The Augmented window project offers a collective interpretation of a landscape, by bringing together approaches that are usually dissociated (art, humanities, documentary).
Augmented Window premiered at the Centre Pompidou at the Futur en Seine festival, between June 17th and 26th, 2011. The exhibition was located at the top of the escalators, on the sixth floor, with the window pointed towards Paris and the Halles district. 16 artists and authors produced 158 artworks. This first edition enabled to experiment with each of the project's dimensions: on the one hand, its structuring dimension, as a protocol that structured the curatorial approach, the work with the artists, the types of pieces they proposed, and the work protocol, and on the other, the physical dimension of the object itself.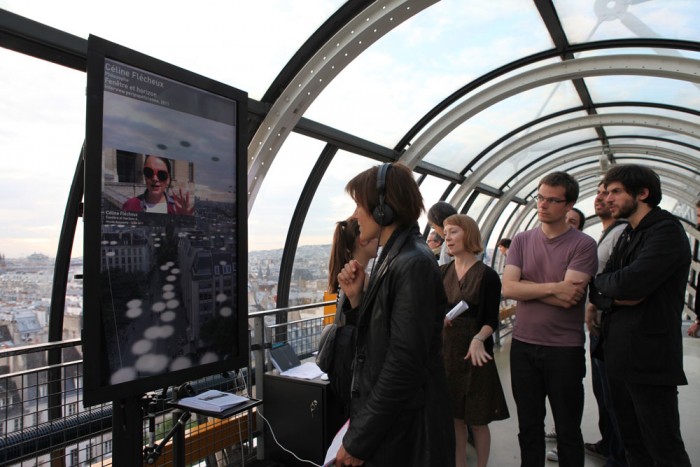 Works
Benjamin Laurent Aman, Football Season is Over,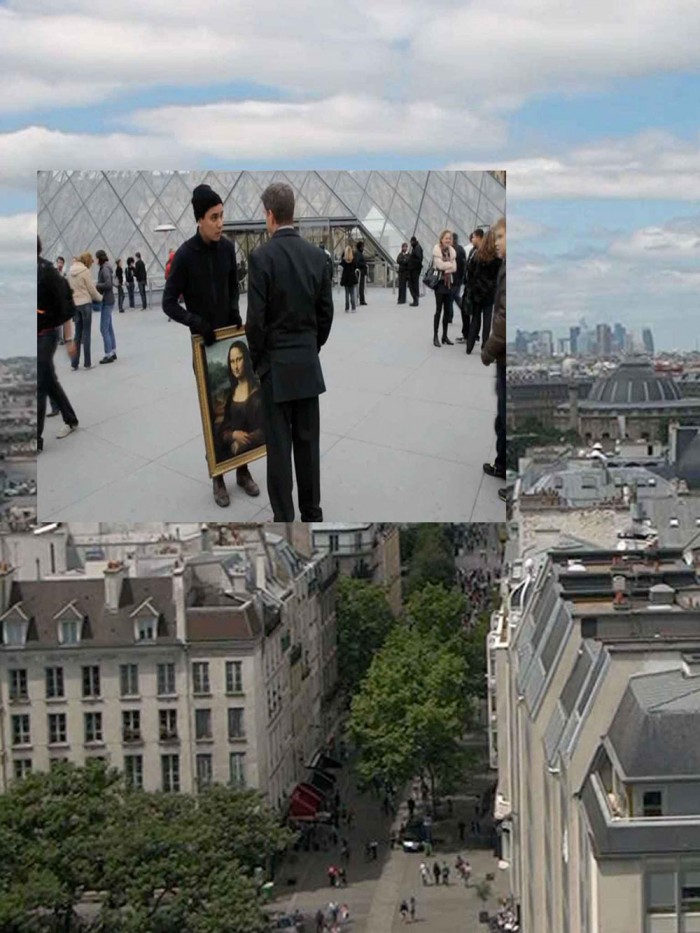 Ivan Argote : Sans titre, 2010 (réédition) / Jobs
Felicia Atkinson, Ardents Abris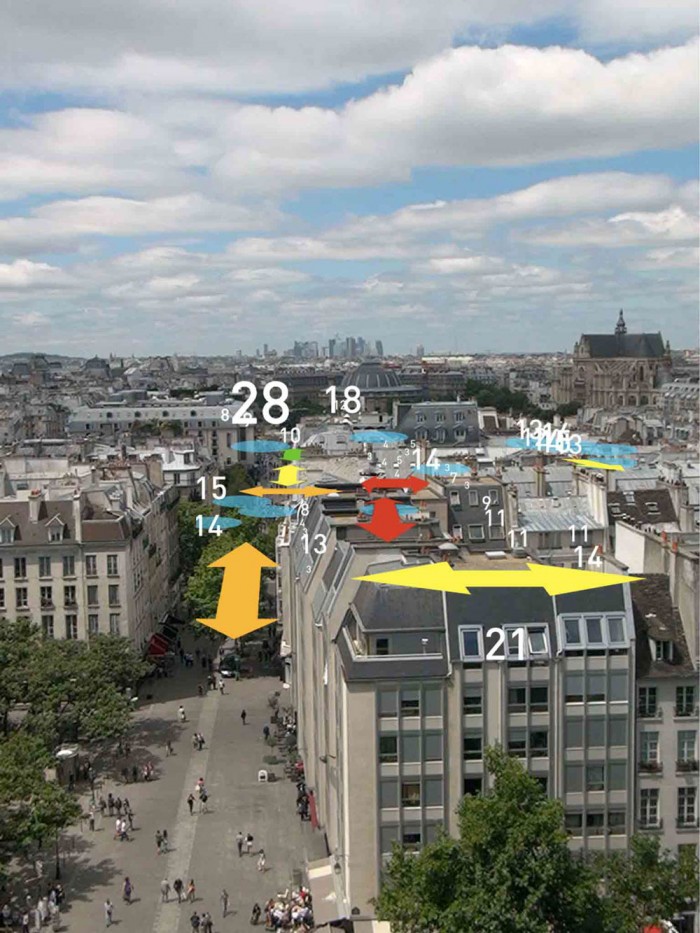 Christelle Bakhache and Clément Feger, Flux, prix et surveillance
David Beytelmann, Interview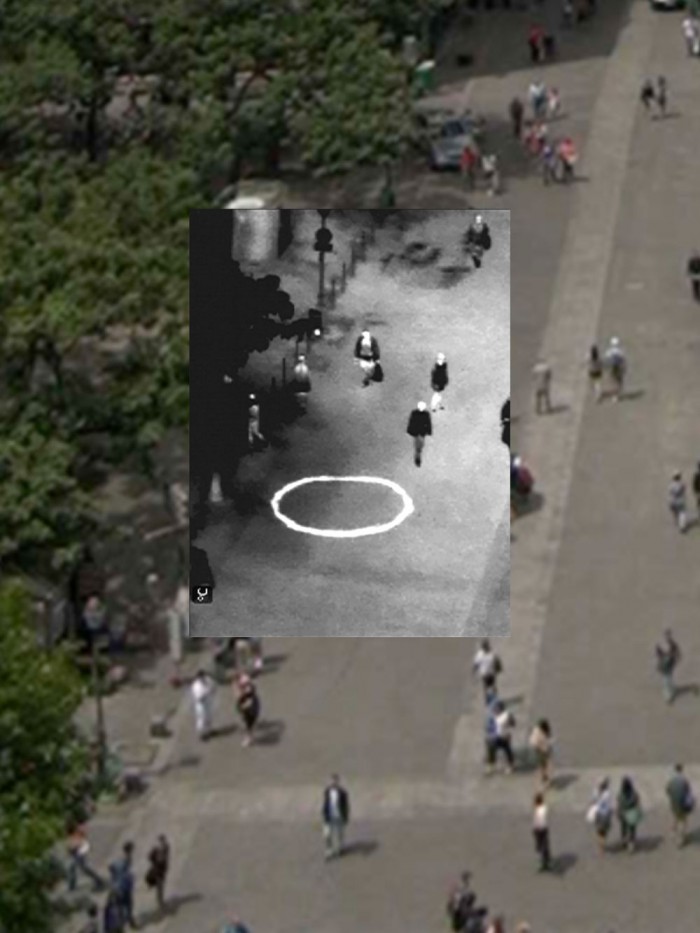 Marie-Julie Bourgeois : Points chauds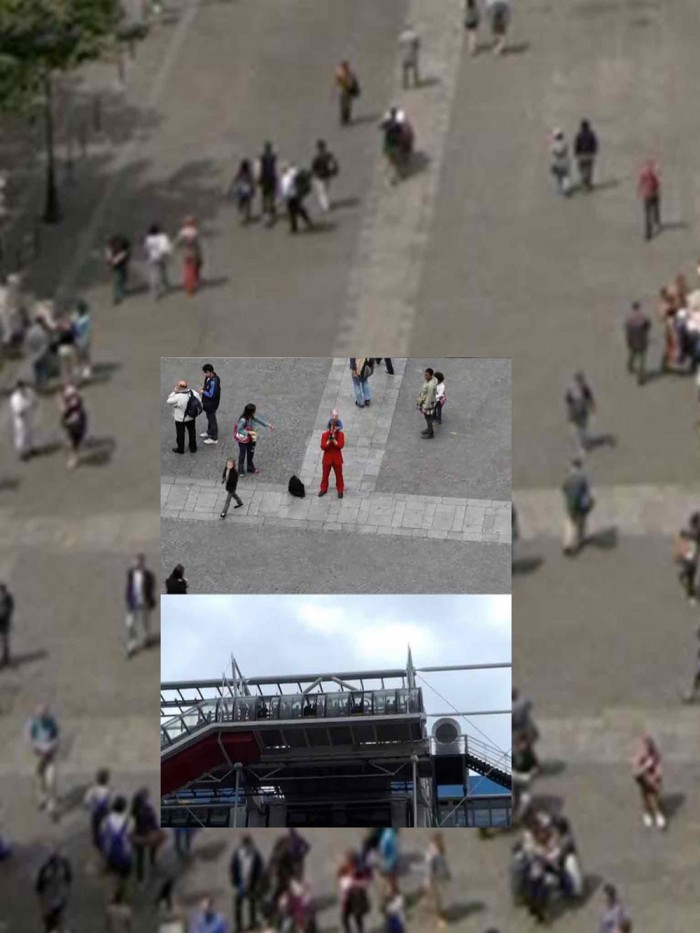 Pierre Carniaux : Vous êtes ici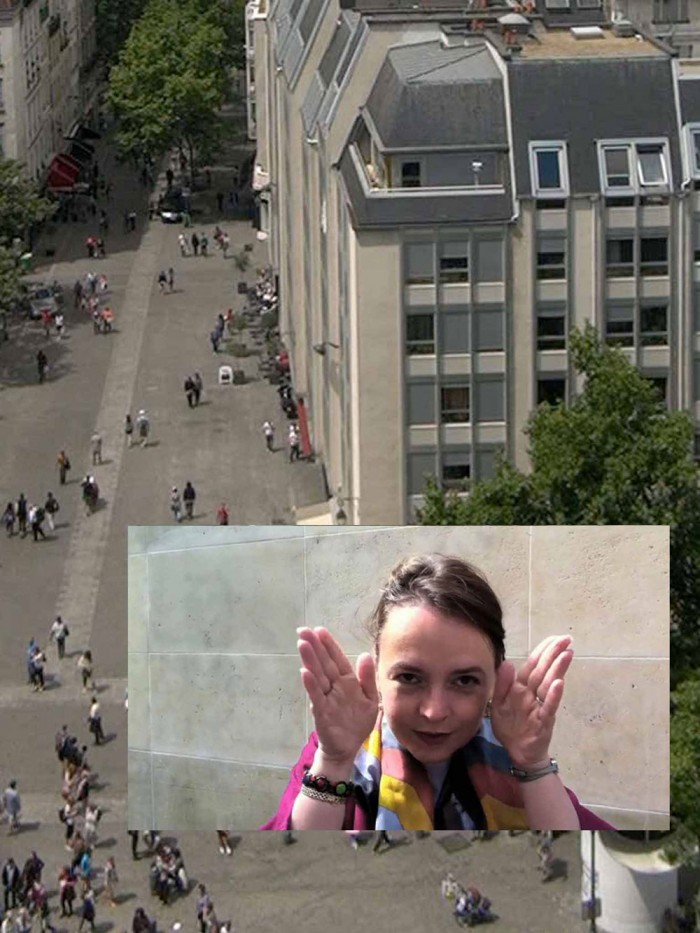 Céline Flécheux : Fenêtre et horizon (interview péripatéticienne)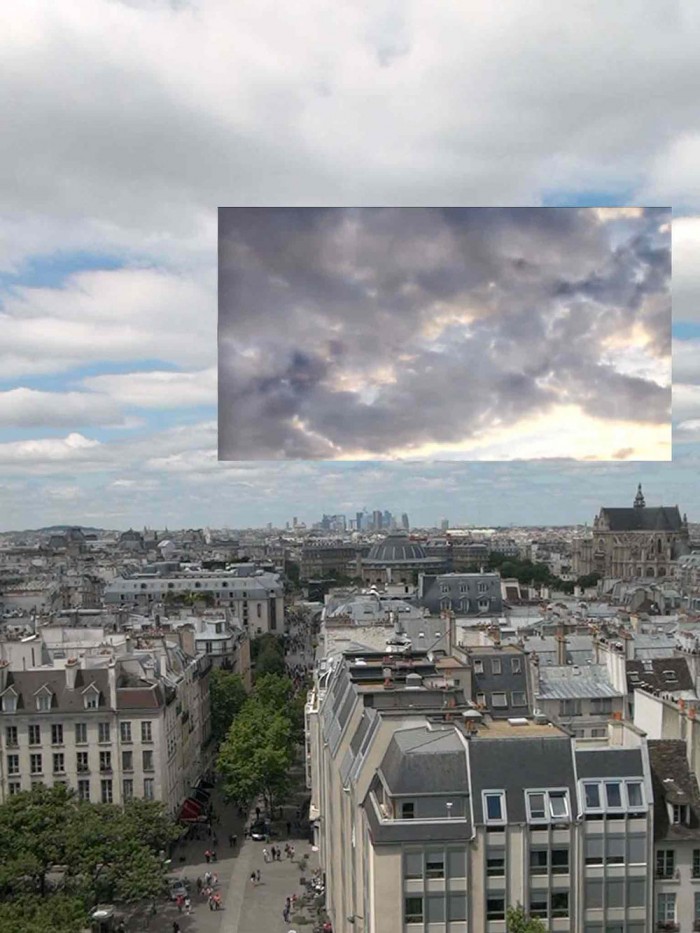 Juliette Fontaine : Les Invisibles / J'ai rêvé la nuit verte / Nuages flottants,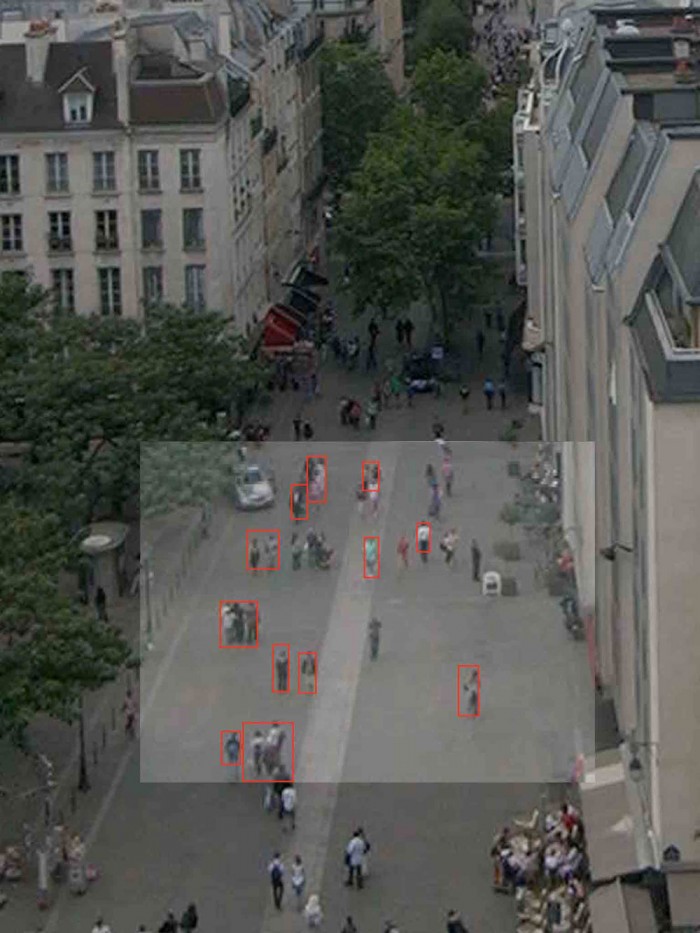 Thierry Fournier : Panopticons, Fictionnalismes, Usual Suspects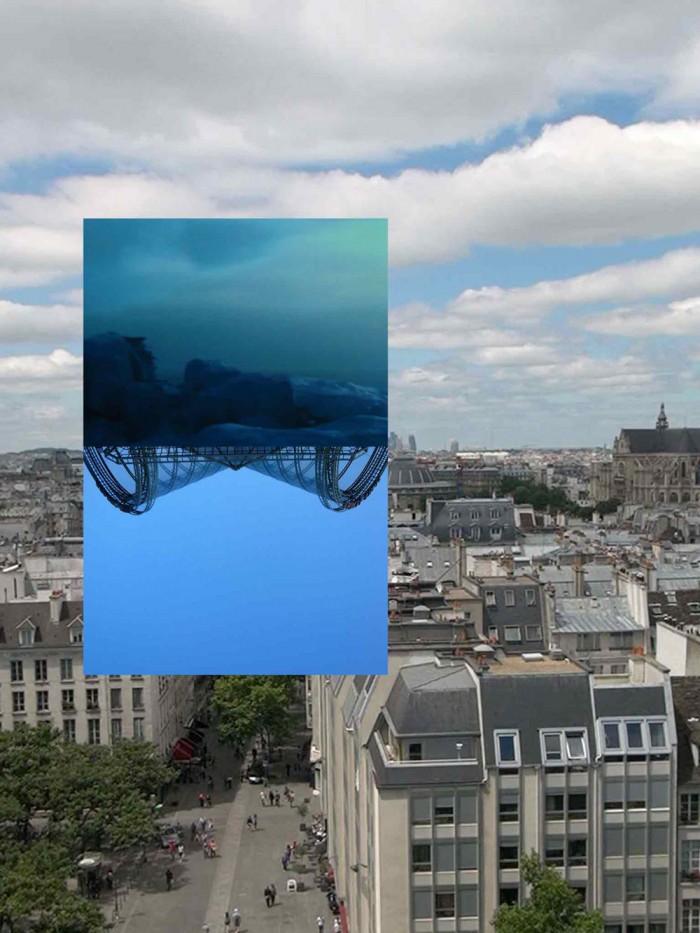 Marie Husson, Vertigo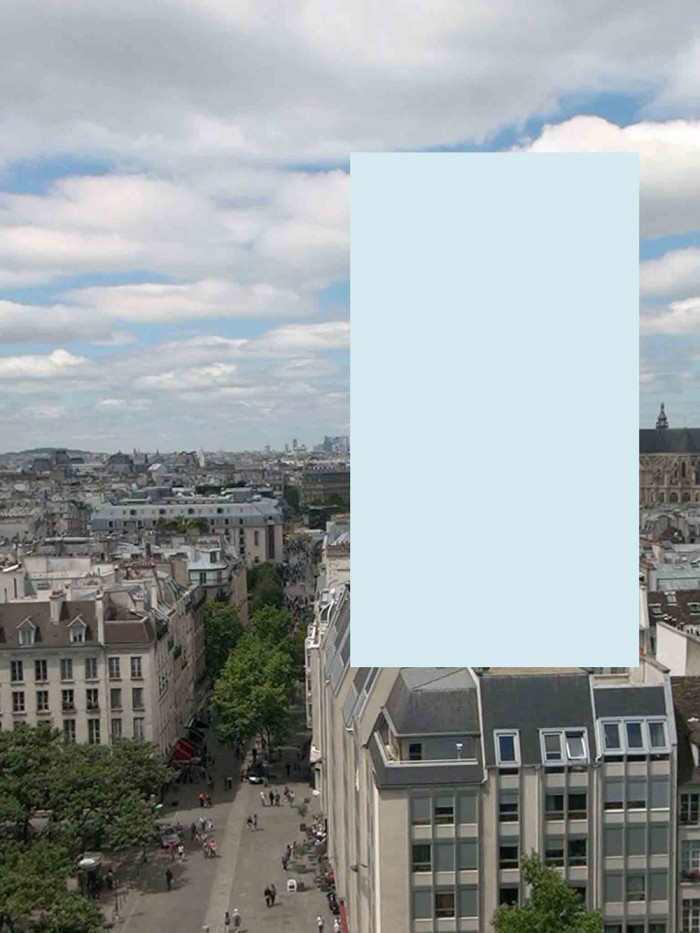 Tomek Jarolim, Monochromes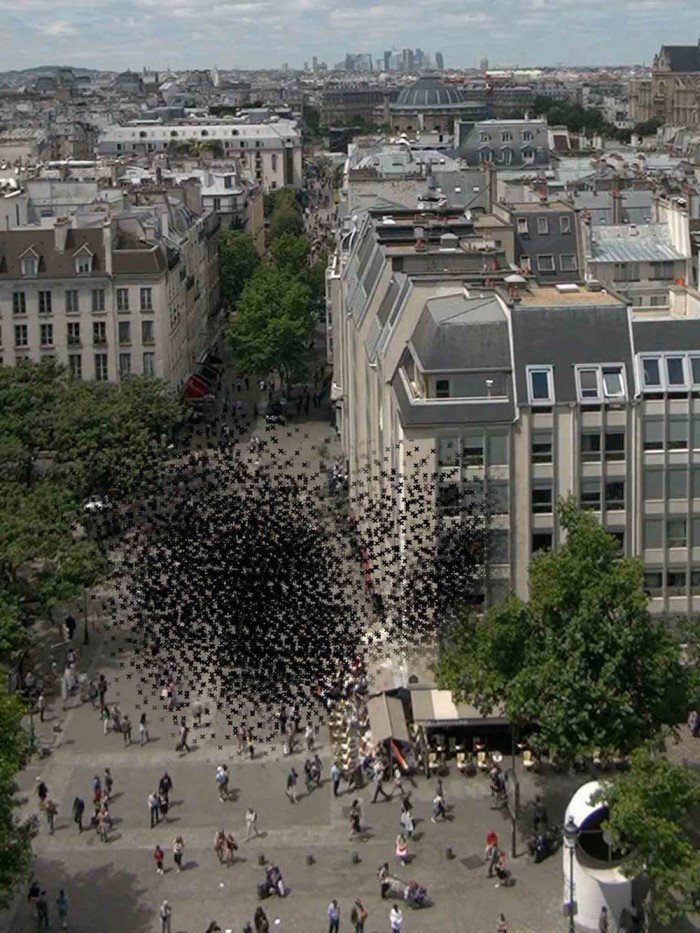 Jean-François Robardet : The Belly Dancer

Marcos Serrano, Direction home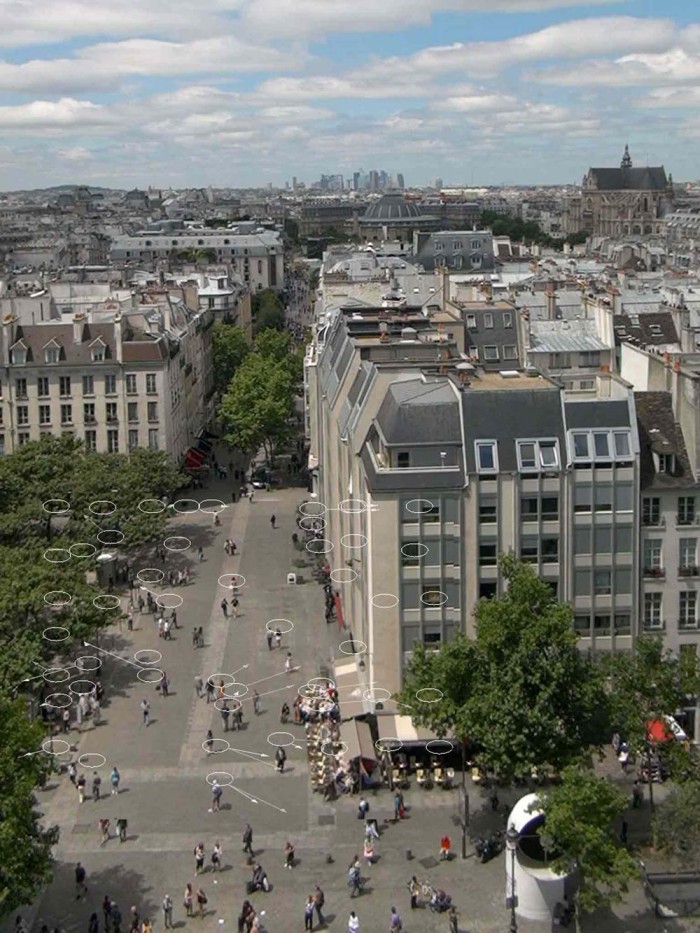 Antoine Schmitt, No-control Tower
Research
The project gave the frame of a research coordinated by Thierry Fournier, who put together a group of designers, graphic designers and developers that worked in collaboration with Ensad's Ensadlab (Diip program / Sensibles Surfaces axis) and Sciences Po's Medialab. Artists researchers Marie-Julie Bourgeois and Tomek Jarolim were later invited to participate to the Prats-de-Mollo 2012 and Marseille 2013 exhibitions.
Credits
Production : Ile de France Region / Cap Digital, Languedoc Roussillon Region, Pandore Production, executive production by Pandore Production and Aquilon.