Curating series, in situ installations and editions, 2011-2015
Curated by Thierry Fournier
Augmented window proposes an interactive window on a landscape as a collective exhibition protocol. A specific vantage point on a landscape is filmed continuously by a camera. Several artists and authors are invited to create works that take this landscape as their point of departure: videos, interactive works, drawings, recordings, interviews… These contributions are laid over the camera footage, and transmitted live on a large tactile screen, which is set up vertically. To discover the works, viewers browse this "window" into the image's spatial depth. The Augmented window project offers a collective interpretation of a landscape, by bringing together approaches that are usually dissociated (art, humanities, documentary). The concept of "augmented reality" is hijacked in this case, in a deliberately minimal sense: the main point is the confrontation between the works, the authors, and their points of view, through a protocol that also includes in situ residences, meetings, publications, etc…
From its very beginnings, the project was designed to be created successively in several locations. Each window constitutes a specific exhibition, devoted to a specific site, with a new group of artists invited to work with the chosen site: Montpellier in 2015, Collioure in 2014, Marseille in 2013, Prats de Mollo in 2012, Paris in 2011.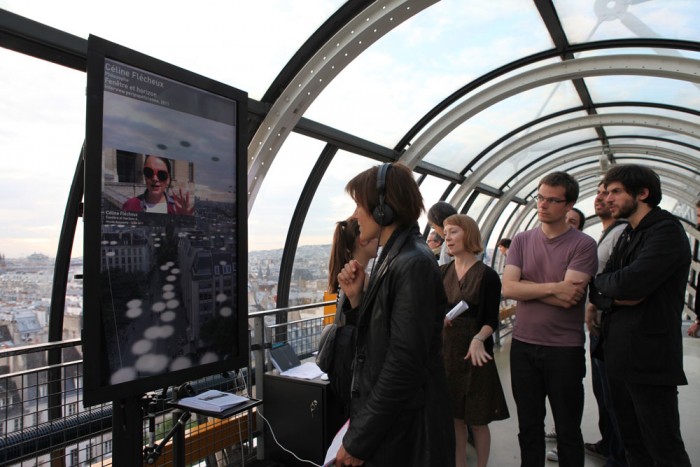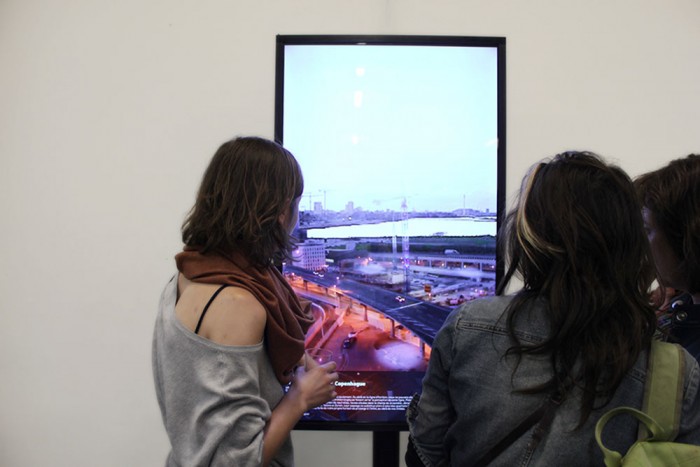 Download the iPad editions on App Store:
Augmented window 04 Collioure
Augmented window 03 Marseille
Augmented window 02 Prats
Download the project catalogue Flatland on App Store.