Group show, in situ installation, edition
Curating Thierry Fournier
Panorama, Friche La Belle de Mai, Marseille, May 11 – Dec 30, 2013
iPad edition available on App Store
Works by Benjamin Laurent Aman, Marie-Julie Bourgeois, Grégory Chatonsky and a collective formed by Christine Breton, Jean Cristofol, Thierry Fournier and Jean-François Robardet.
The Augmented window project proposes an interactive window on a landscape as a collective exhibition protocol. A specific vantage point on a landscape is filmed continuously by a camera. Several artists and authors are invited to create works that take this landscape as their point of departure: videos, interactive works, drawings, recordings, interviews… These contributions are laid over the camera footage, and transmitted live on a large tactile screen, which is set up vertically. To discover the works, viewers browse this "window" into the image's spatial depth. The Augmented window project offers a collective interpretation of a landscape, by bringing together approaches that are usually dissociated (art, humanities, documentary).
The third Augmented window exhibition frames the landscape of Marseille's northern neighborhoods, the camera being aimed at the Silo d'Arenc. Its point of view is turned away from the downtown area's large urban projects, and towards a landscape that is free of any monuments and is undergoing a complete transformation, on the sidelines of the [Capital of Culture] program's official events – as an example, since the exhibit's opening in May 2013, a skyscraper was built in the middle of the image… The installation is exhibited at the Friche la Belle de Mai / Panorama.
With Dead Drops, Benjamin Laurent Aman films the burial of 5 wrapped objects in different spots Marseille's landscape. Marie-Julie Bourgeois' Vanishing points replaces the city's skyline with those of nine distant cities, broadcast in real time. The collective formed by Christine Breton, Jean Cristofol, Thierry Fournier and Jean-François Robardet, produced Ultima Thulé, four views onto the landscape of the northern neighborhoods, in which the viewer's gesture must closely follow his gaze. Finally, with A l'image, Grégory Chantonsky establishes as the device's backdrop the words of a machine that reproduces a couple's conversation as they tirelessly offer comments about the landscape.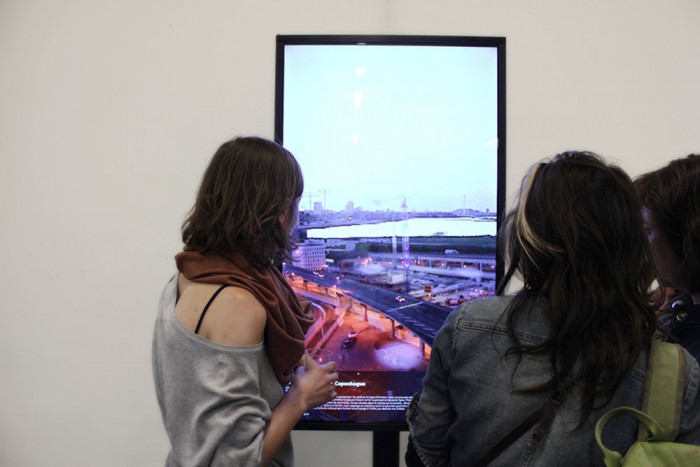 Works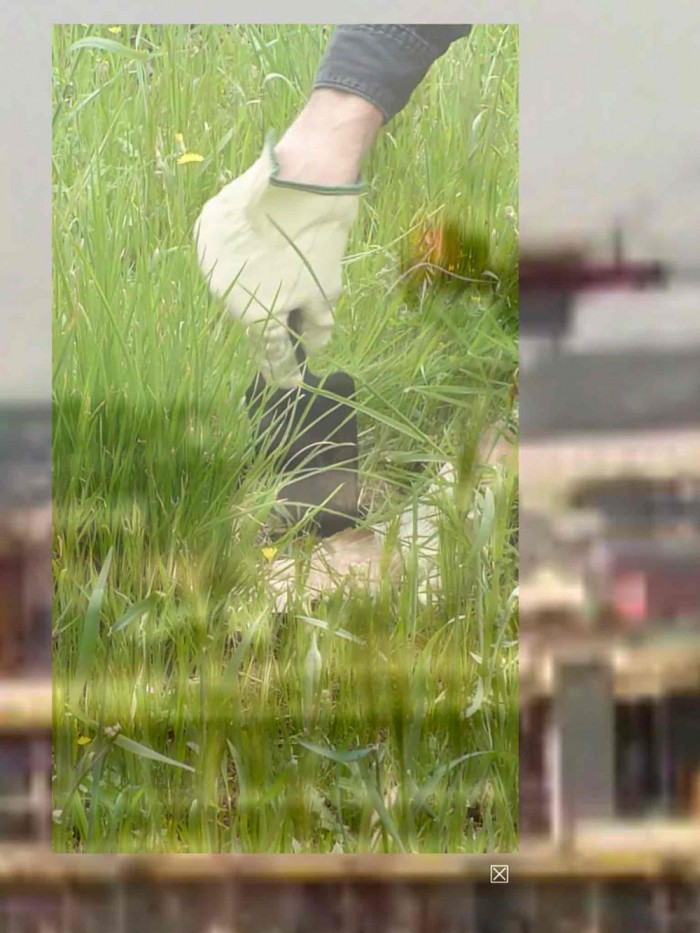 Benjamin Laurent Aman, Dead Drops, 2013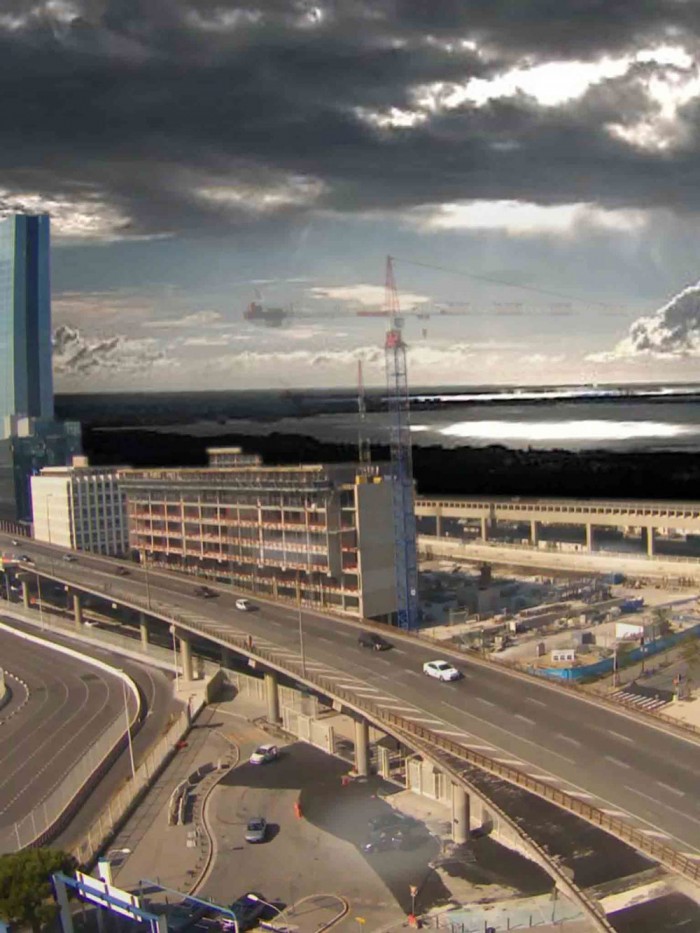 Marie-Julie Bourgeois, Points de fuite, 2013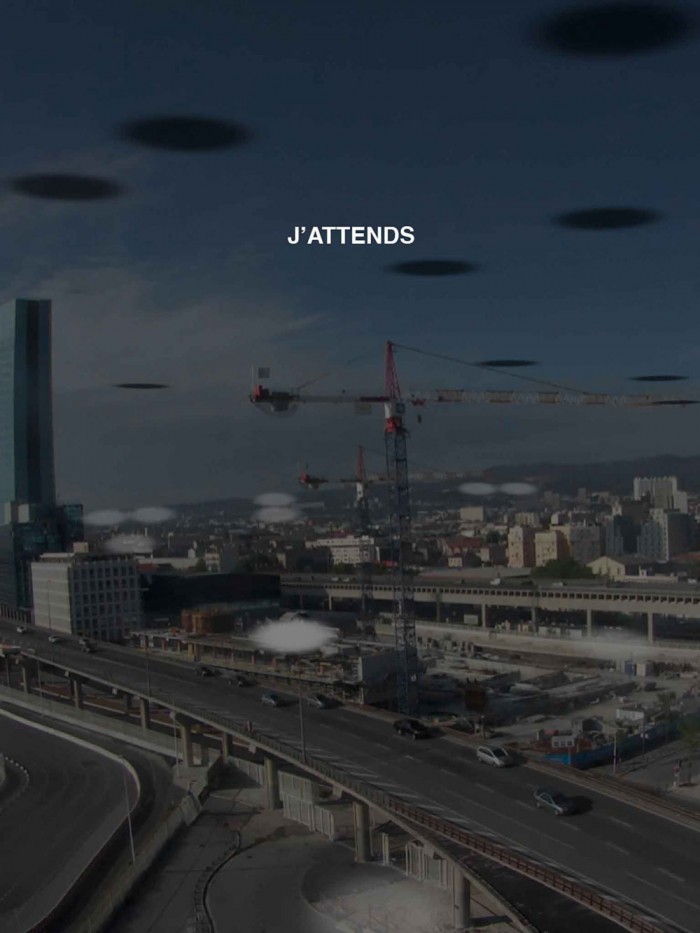 Grégory Chatonsky, À l'image, 2013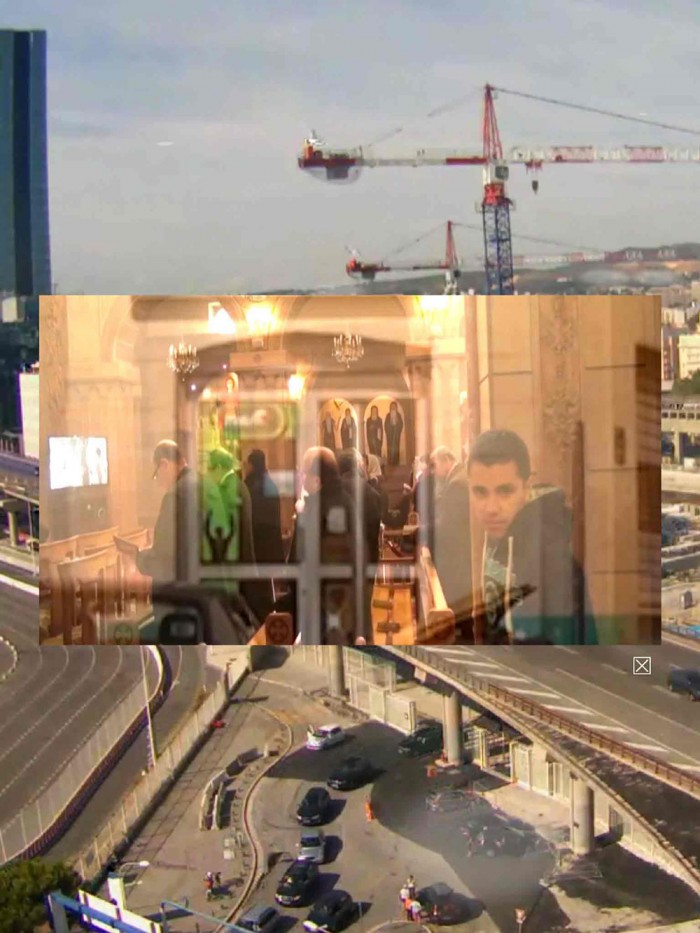 Jean Cristofol, Thierry Fournier et Jean-François Robardet, Ultima Thulé, 2013
Publication on tablets
Augmented window 03 in Marseille is published on iPad simultaneously with this catalogue, and can be downloaded on App Store. The interactive application gives the possibility of experimenting the artworks on the landscape, transmitted live in streaming
Credits
Production : Zinc, Marseille Provence Capitale de la Culture 2013, Le Silo Ville de Marseille, avec le soutien de Höfn et de Hôtel du Nord.