Group show, in situ installation, edition
Curating Thierry Fournier
La Panacée (Montpellier, FR), March 9-30, 2015
Montpellier Opera (ipad version), April 5 – December 30, 2015
iPad edition available on App Store.
Works by Luce Moreau, Marine Pagès, Antoine Schmitt and Thierry Fournier.
The Augmented window project proposes an interactive window on a landscape as a collective exhibition protocol. A specific vantage point on a landscape is filmed continuously by a camera. Several artists and authors are invited to create works that take this landscape as their point of departure: videos, interactive works, drawings, recordings, interviews… These contributions are laid over the camera footage, and transmitted live on a large tactile screen, which is set up vertically. To discover the works, viewers browse this "window" into the image's spatial depth. The Augmented window project offers a collective interpretation of a landscape, by bringing together approaches that are usually dissociated (art, humanities, documentary).
This fifth and final Augmented Window group show is based on the landscape of the Place de la Comedie in Montpellier (FR). The three artists – Luce Moreau, Marine Pagès and Antoine Schmitt – were already invited within the fourth exhibition in Collioure in 2014. Luce Moreau questions primarily the representation of landscape and the vision instruments through a practice that combines photography, video and site-specific installations. By drawing and site-specific installations, Marine Pagès addresses the human use of space and time. Developing a digital-only practice by programmed works, Antoine Schmitt creates figures of behavior and movements that question the relationship between living and machine.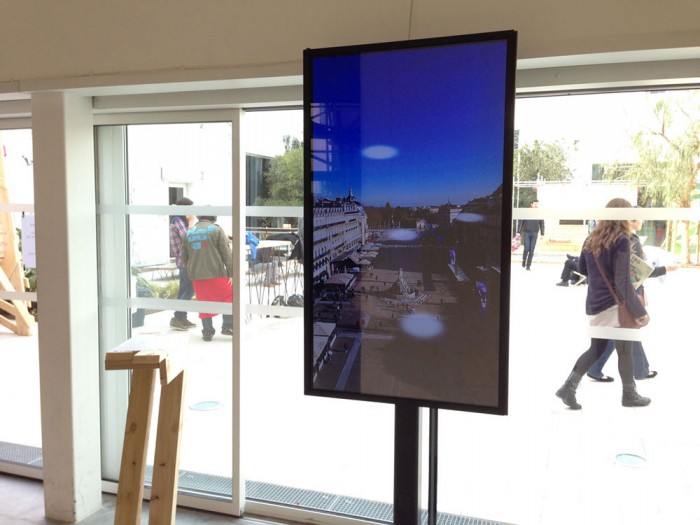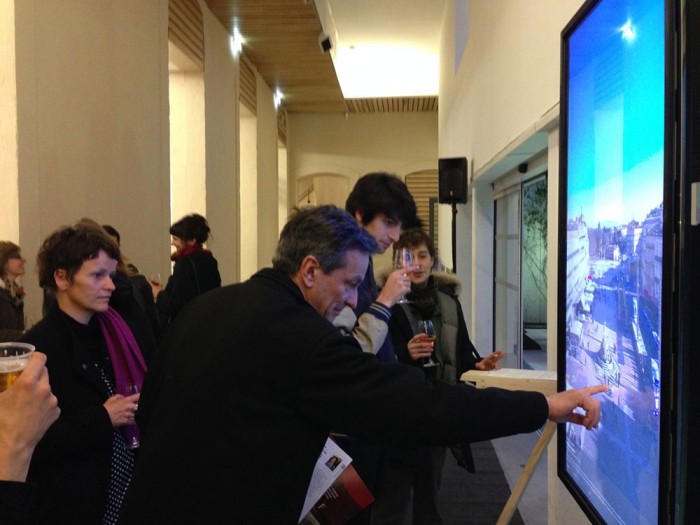 Works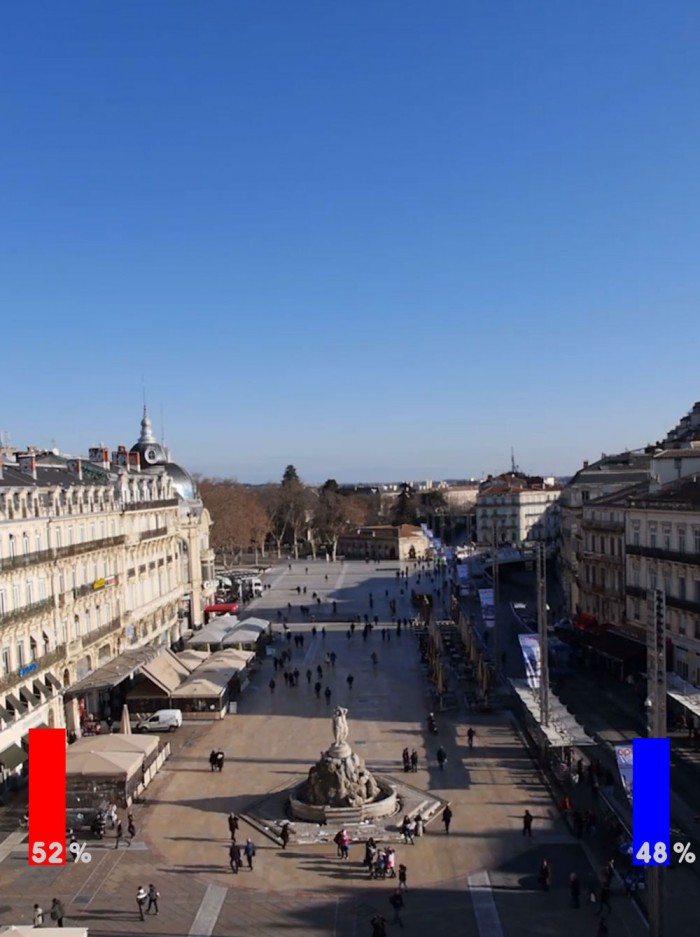 Luce Moreau, L'Horizon des évènements 2 : Gauche-droite, 2014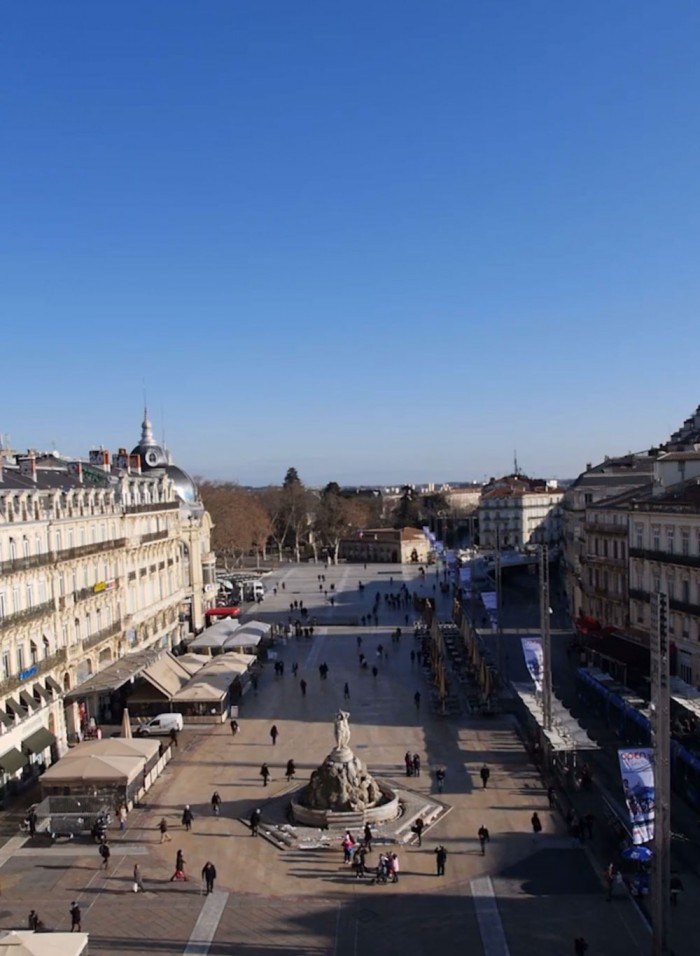 Thierry Fournier, Plus un geste, 2011-2014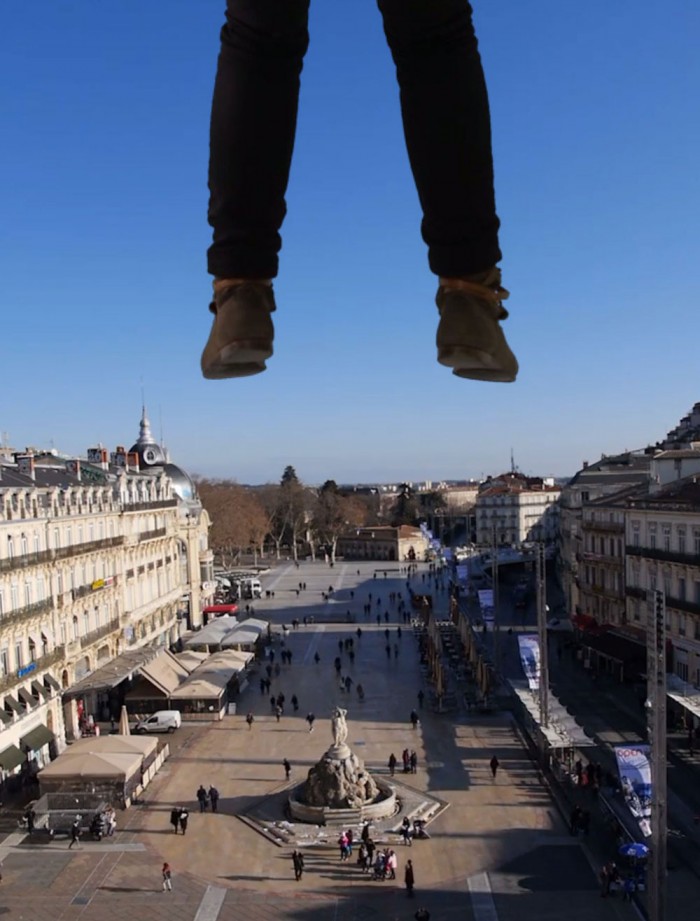 Marine Pagès, Come di, 2014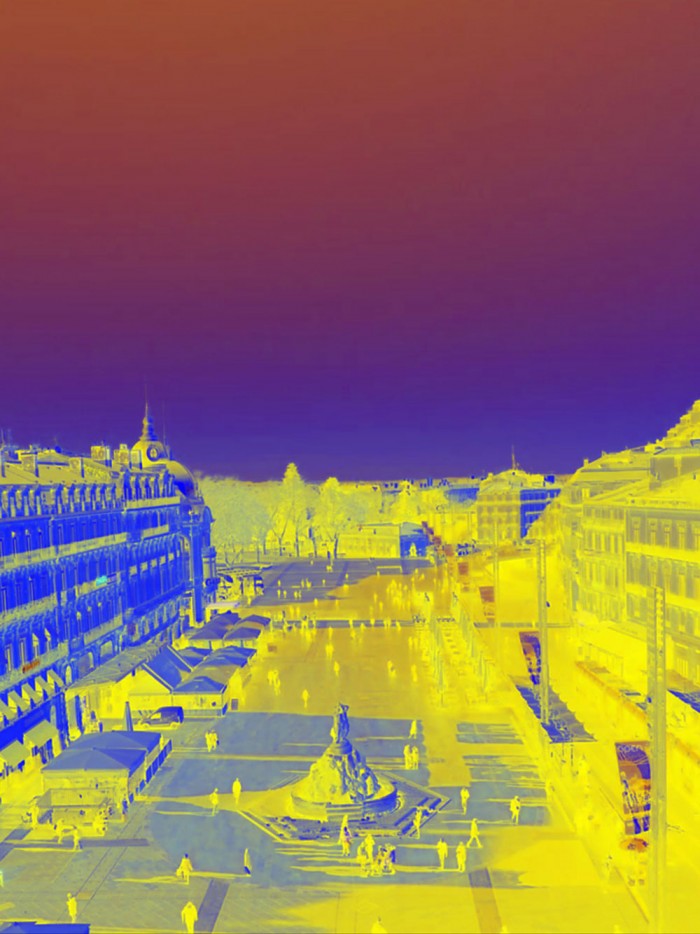 Antoine Schmitt, City of gold, 2014
Credits
Conception and curating Thierry Fournier / IOS programing Olivier Guillerminet / IOS video player Olivier Guillerminet and Jonathan Tanant / technical consultant and Max-MSP programing Mathieu Chamagne / Mac Os and Max-MSP programing Guillaume Evrard / streaming Thomas Lucas / engineering Jean-Baptiste Droulers / set Grégory Jacquin / translations Clémence Homer and Anna Lopez Luna / production, distribution and communication Bipolar – illusion et macadam, Mathieu Argaud and Marielle Rossignol.
Produced by illusion & macadam / Bipolar and granted by European Union, with support by Région Languedoc-Roussillon, Ville de Montpellier, Conseil Général des Pyrénées Orientales, La Panacée, Opéra Orchestre national Montpellier Languedoc-Roussillon and ZINC, Marseille.