Thierry Fournier and Laura Gozlan
CAPA – Centre d'Arts Plastiques d'Aubervilliers
From May 5 to 28, 2018
3, allée Gustave Courbet 93300 Aubervilliers
www.capa-aubervilliers.org
The CAPA – Centre d'Arts Plastiques d'Aubervilliers invites Thierry Fournier and Laura Gozlan for Axolotl, duo exhibition in a Maladrerie flat in Aubervilliers, after a residency in April 2018.
The project Axolotl takes as its starting point a convergence between the approaches of the two artists: a principle of transformation of the living and experimentation of its limits.
Through a practice of objects, installations, prints, network pieces and videos, Thierry Fournier's approach forms the hypothesis of a life of things themselves, to question the way in which they elicit a reconfiguration of identity and otherness. Laura Gozlan's practice revolves around experimental films, sculptures, videos and visual installations. She is particularly interested in scientific utopias and their communities, exploring the links between counter-culture and posthumanism, new-age, cybernetics, and their dystopies.
The two artists know each other well. They first collaborated in 2013, when Thierry Fournier invited Laura Gozlan to Ce qui manque, a research residence and exhibition he curated at La Panacée (Montpellier): Laura Gozlan created the installation Remote Viewing there. This experience then initiated a constant dialogue on their work, fed by many areas of common interest.
Axolotl will bring together both existing pieces and creations developed by the artists during a residency in the apartment hosting the exhibition. This will thus be generated by the relations and crossings between their two practices, animated by the desire to experiment a common working time.
The exhibition takes place in an apartment in the Maladrerie district of Aubervilliers, where the CAPA has been established for many years, conducting an activity as an art centre while deploying activities for amateurs and local structures. His search for space for his exhibitions led him to propose a partnership to the Aubervilliers DPO which provides him with social housing between two rentals, transformed into ephemeral exhibition spaces.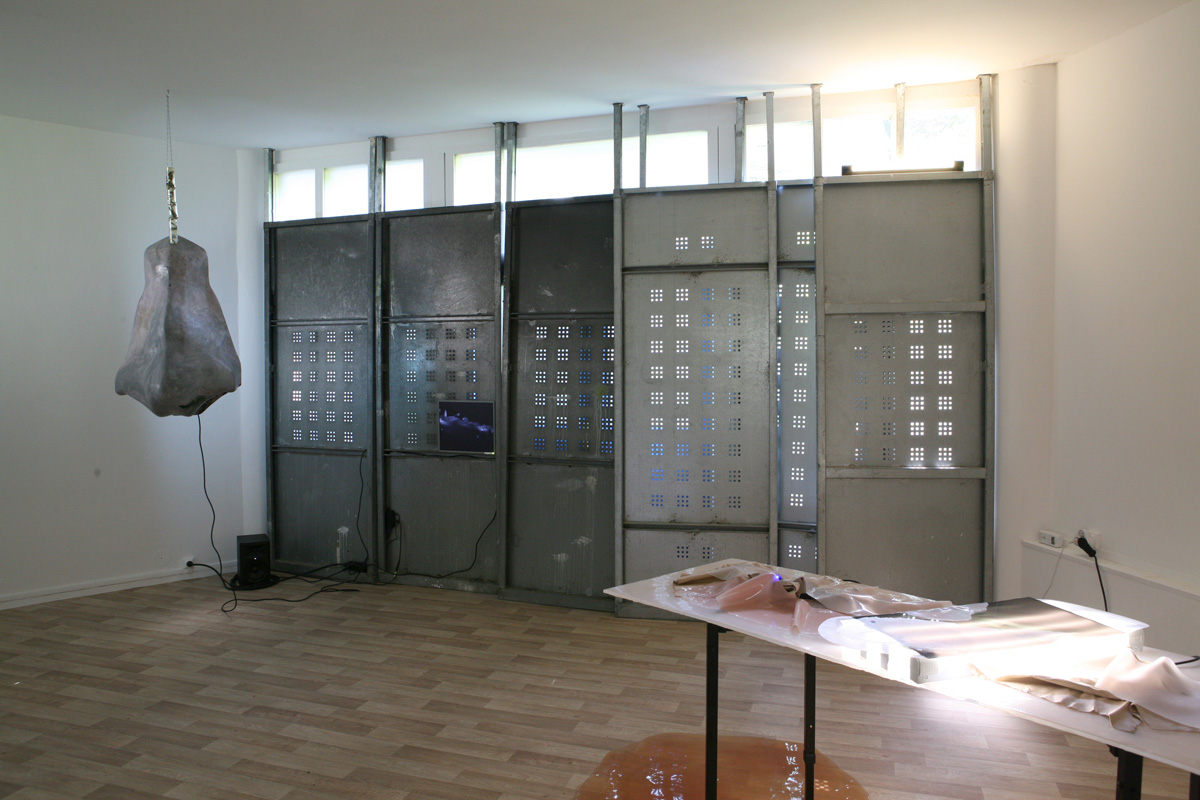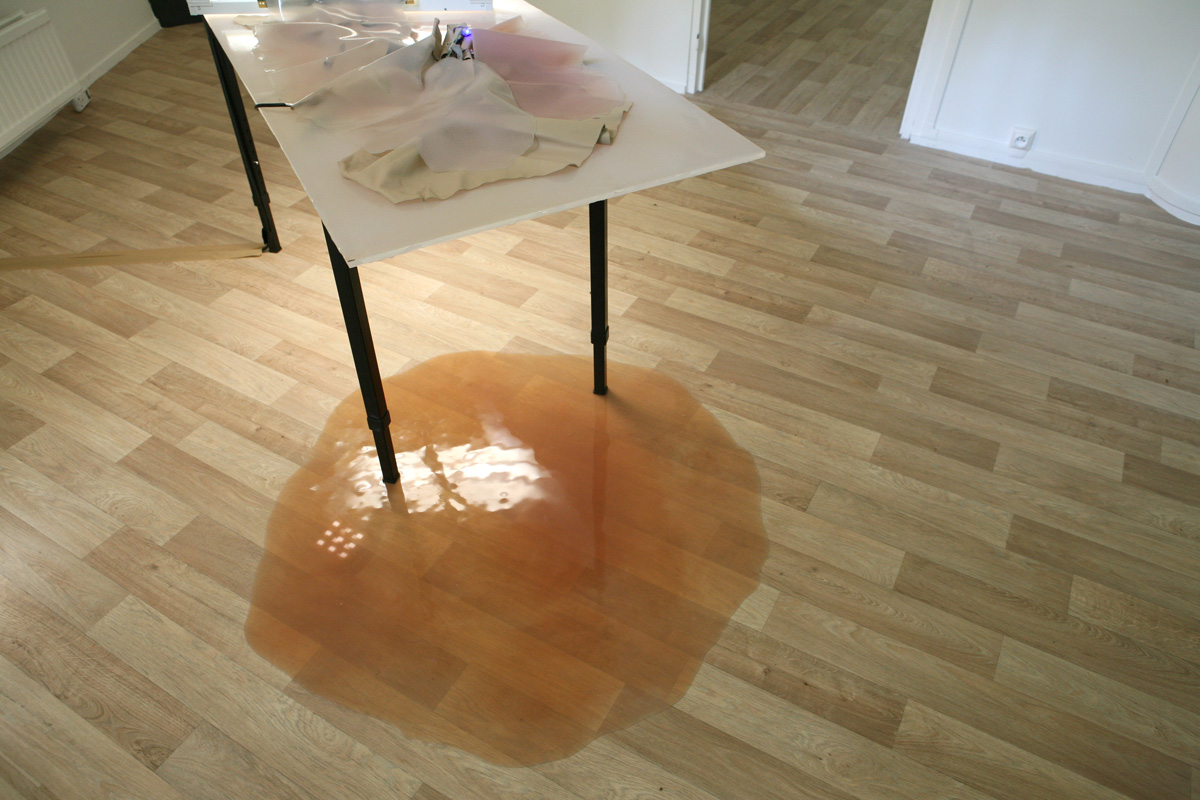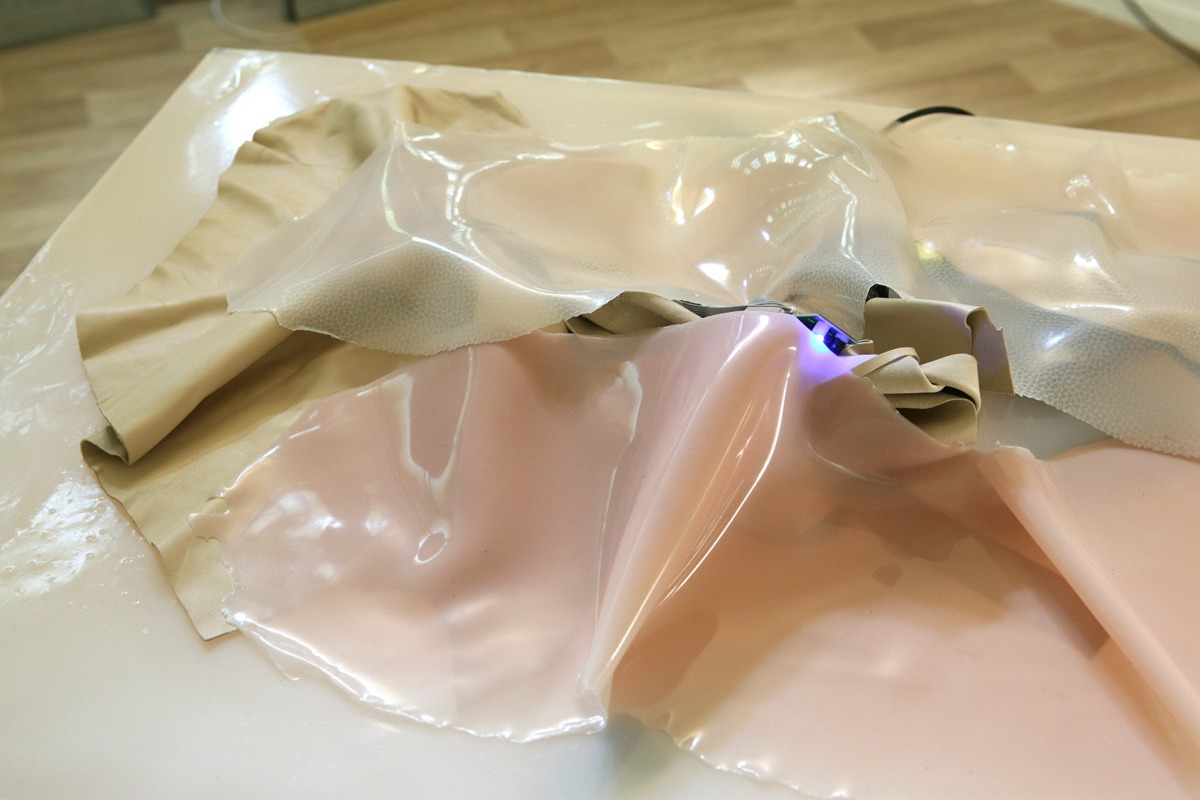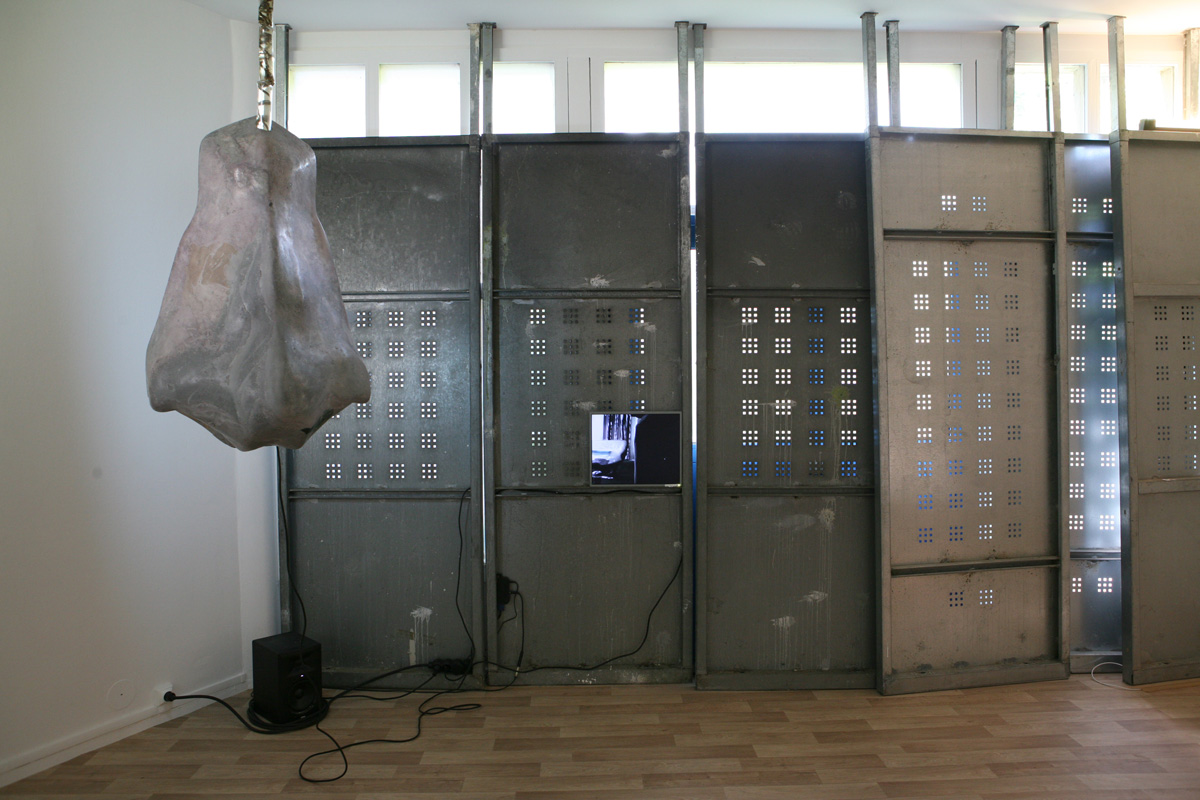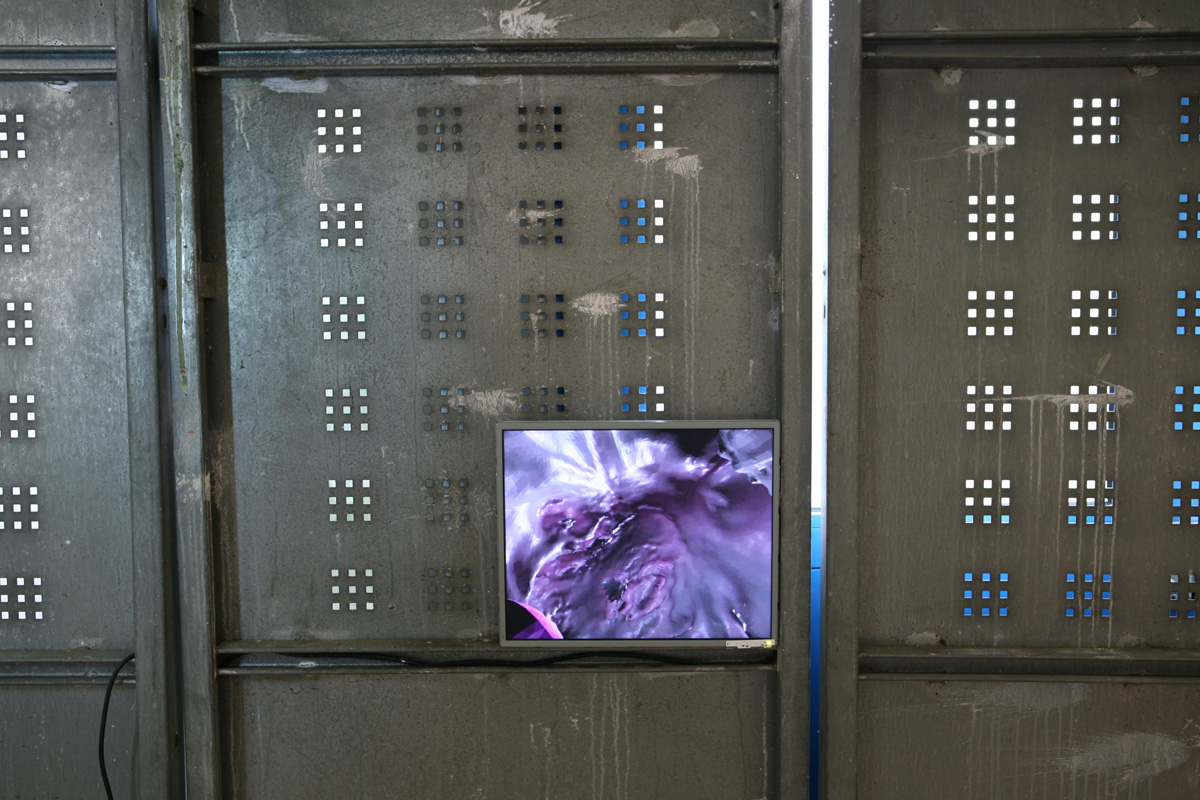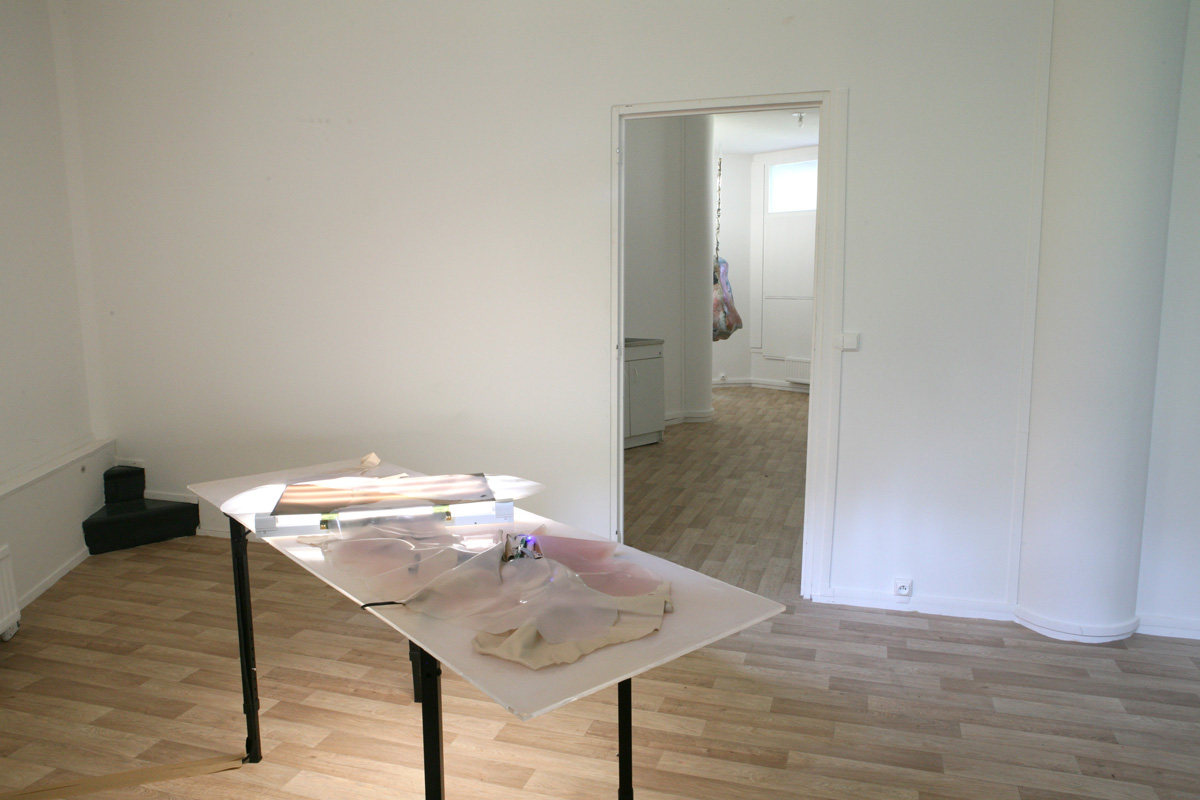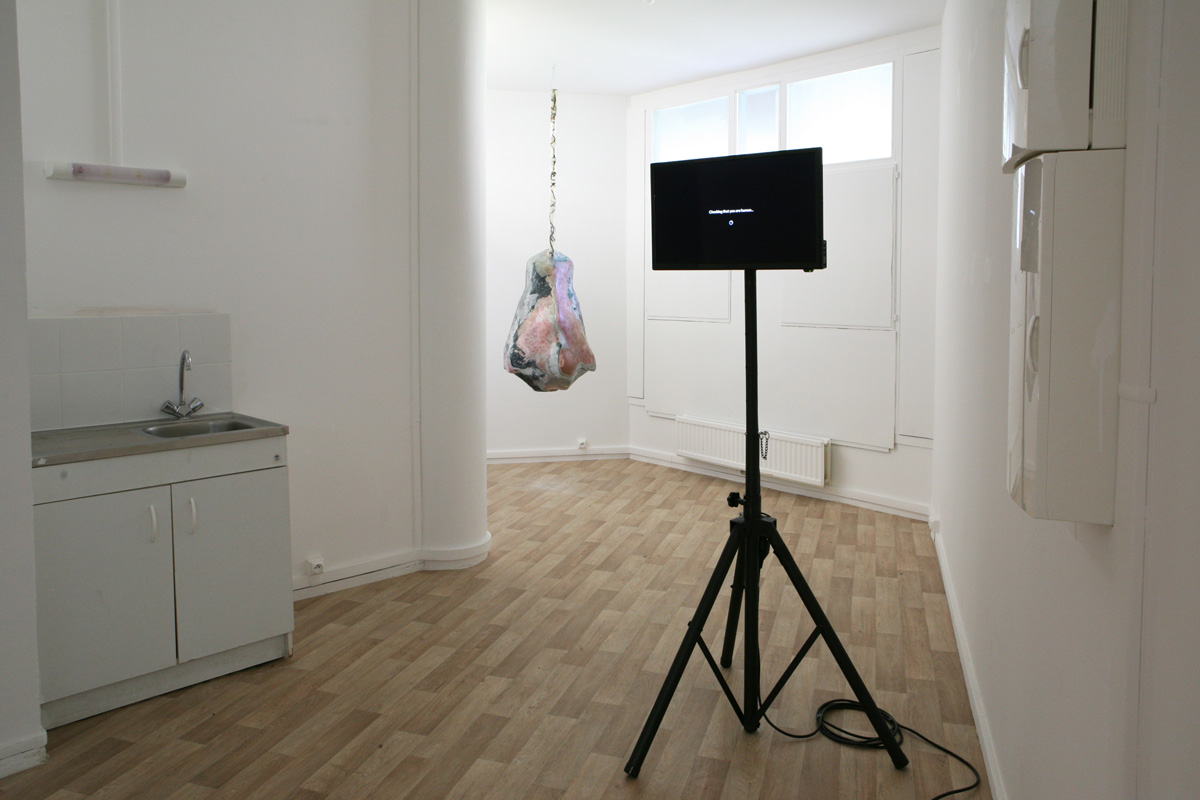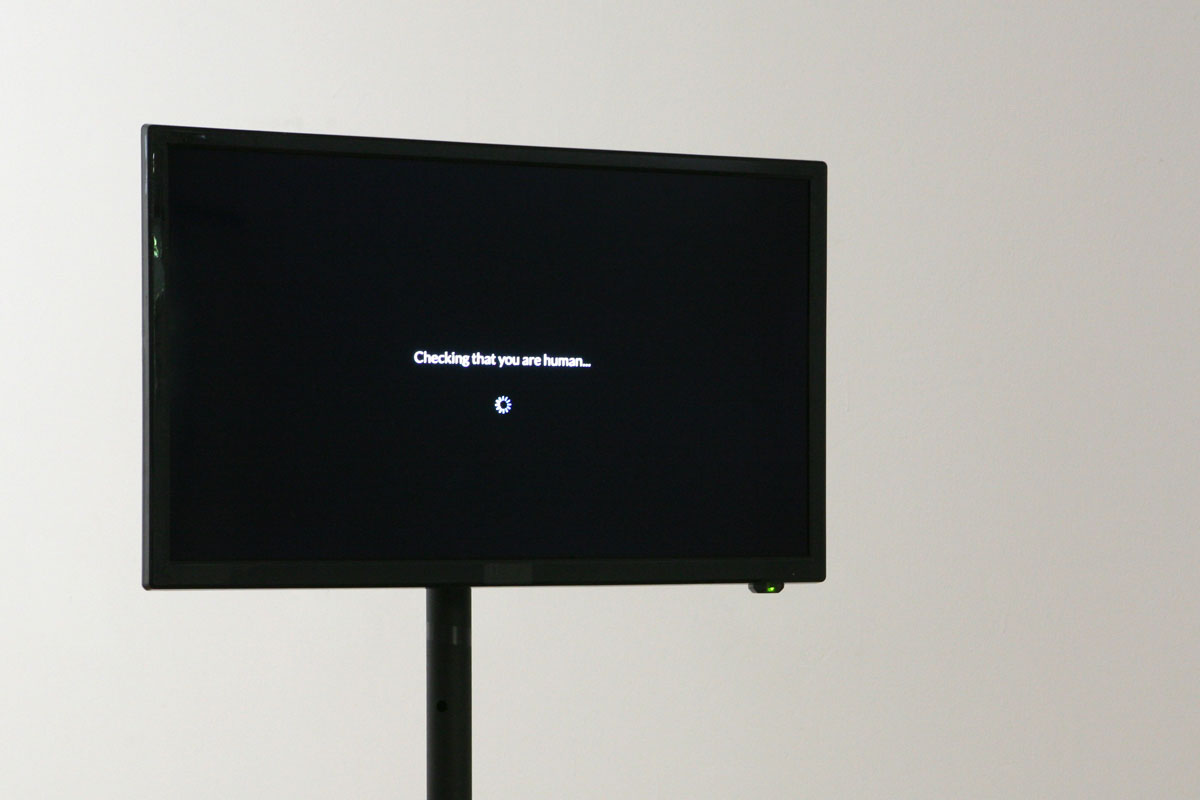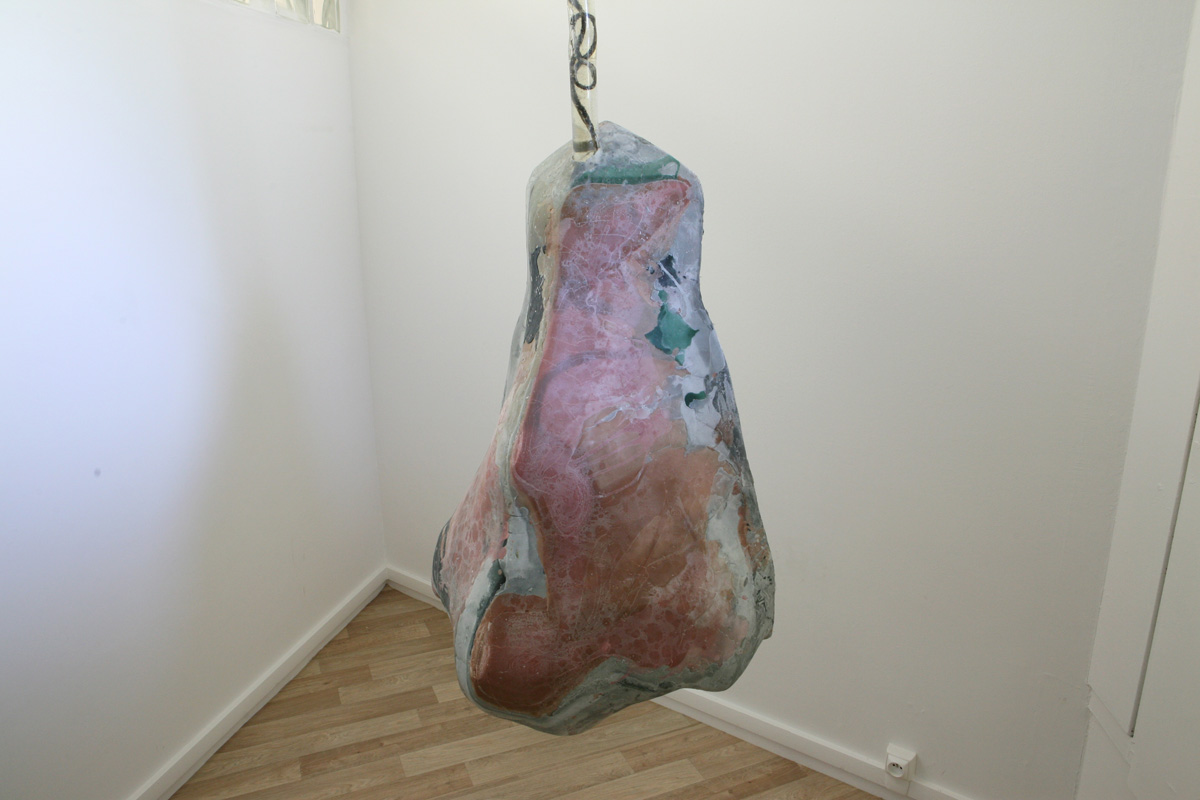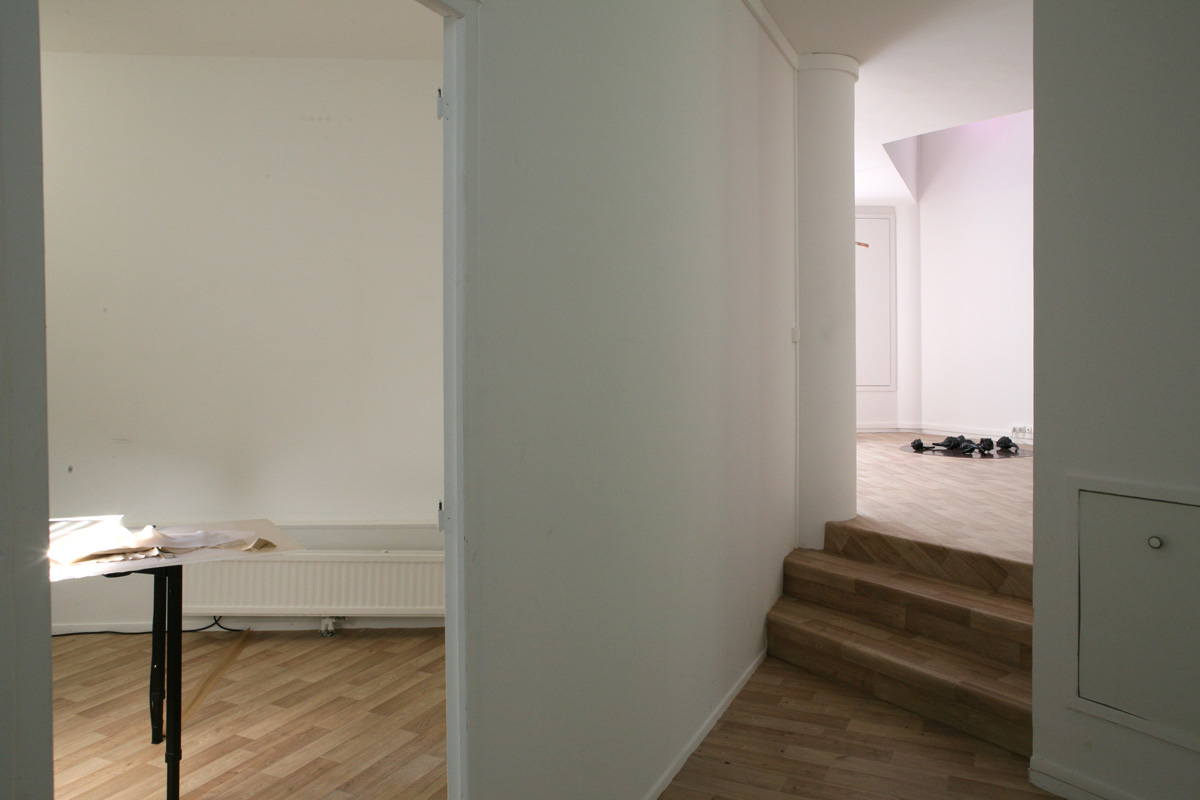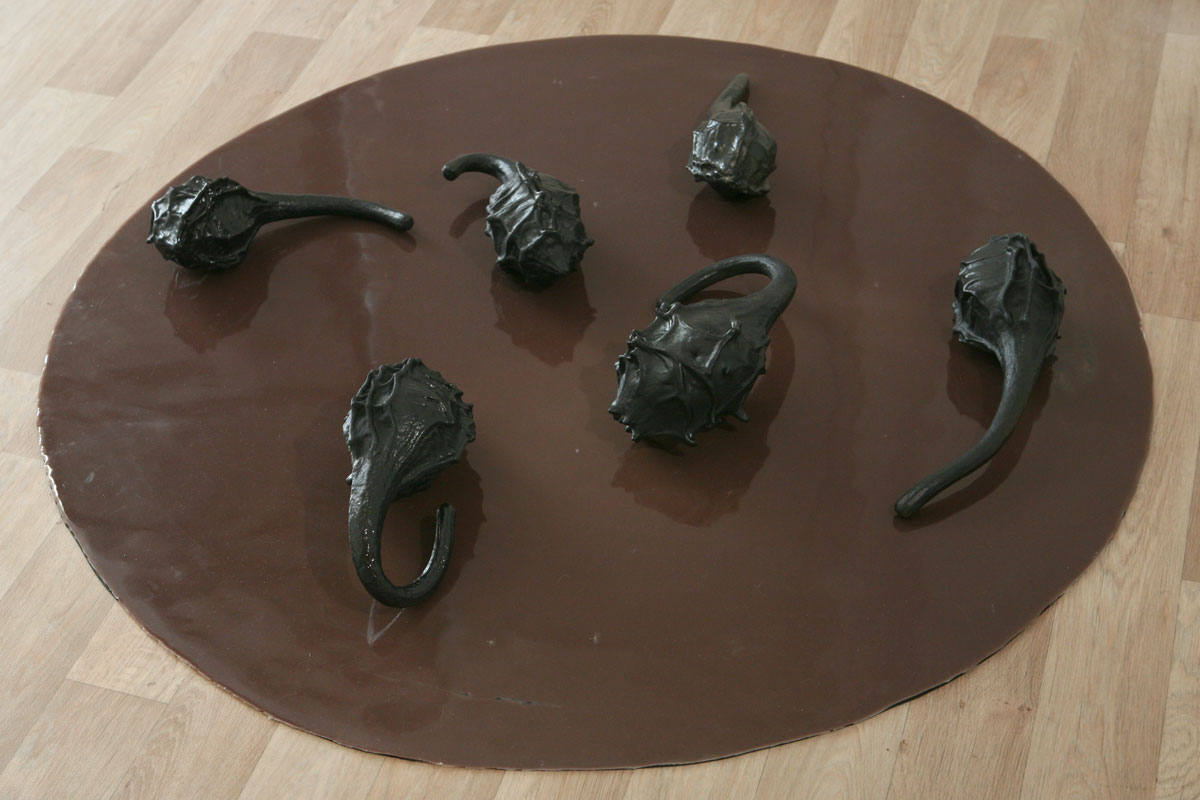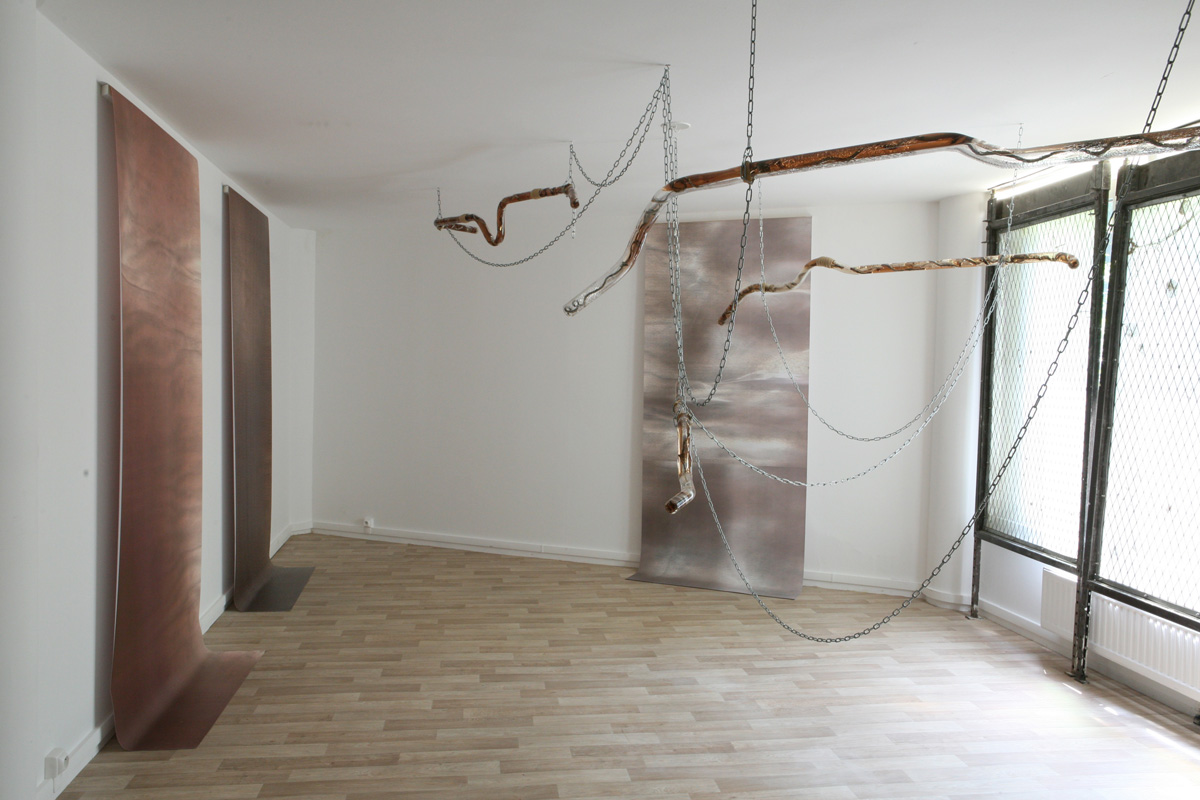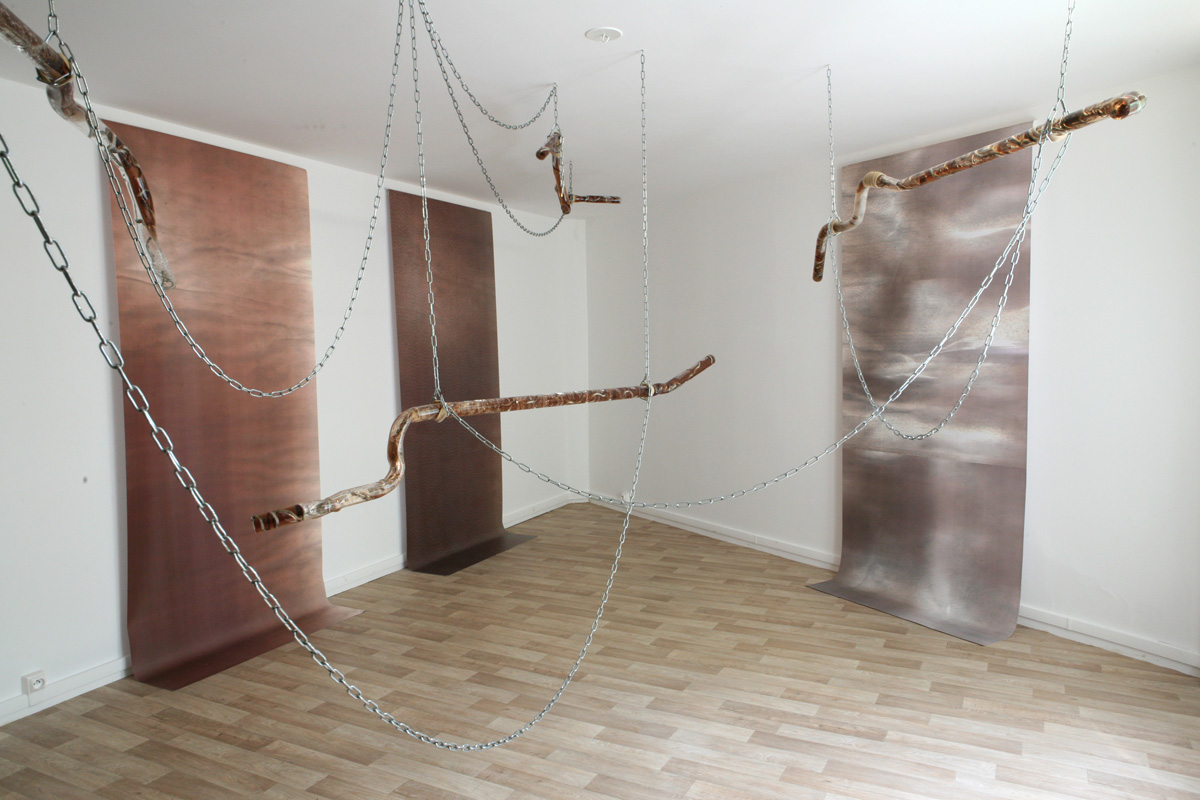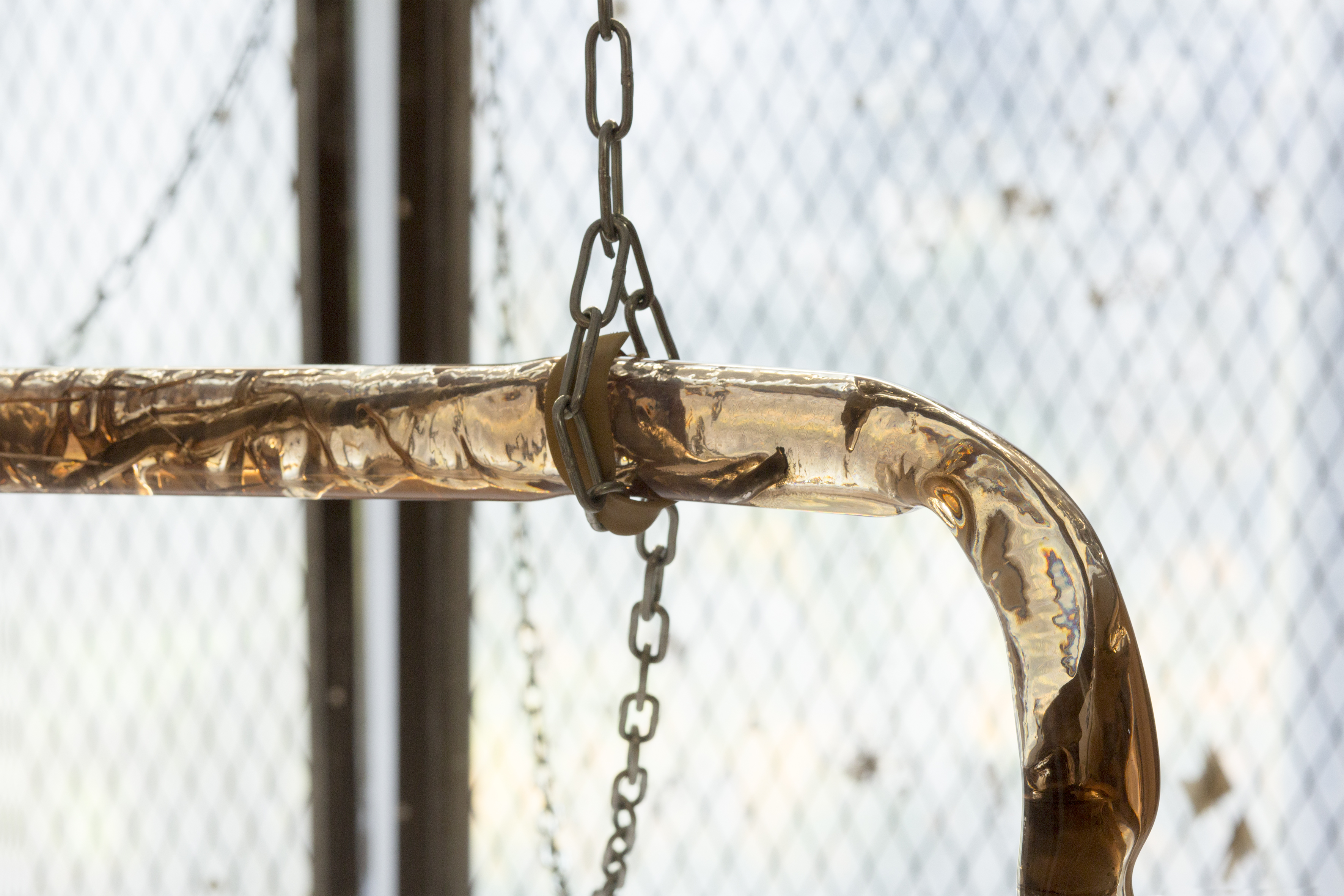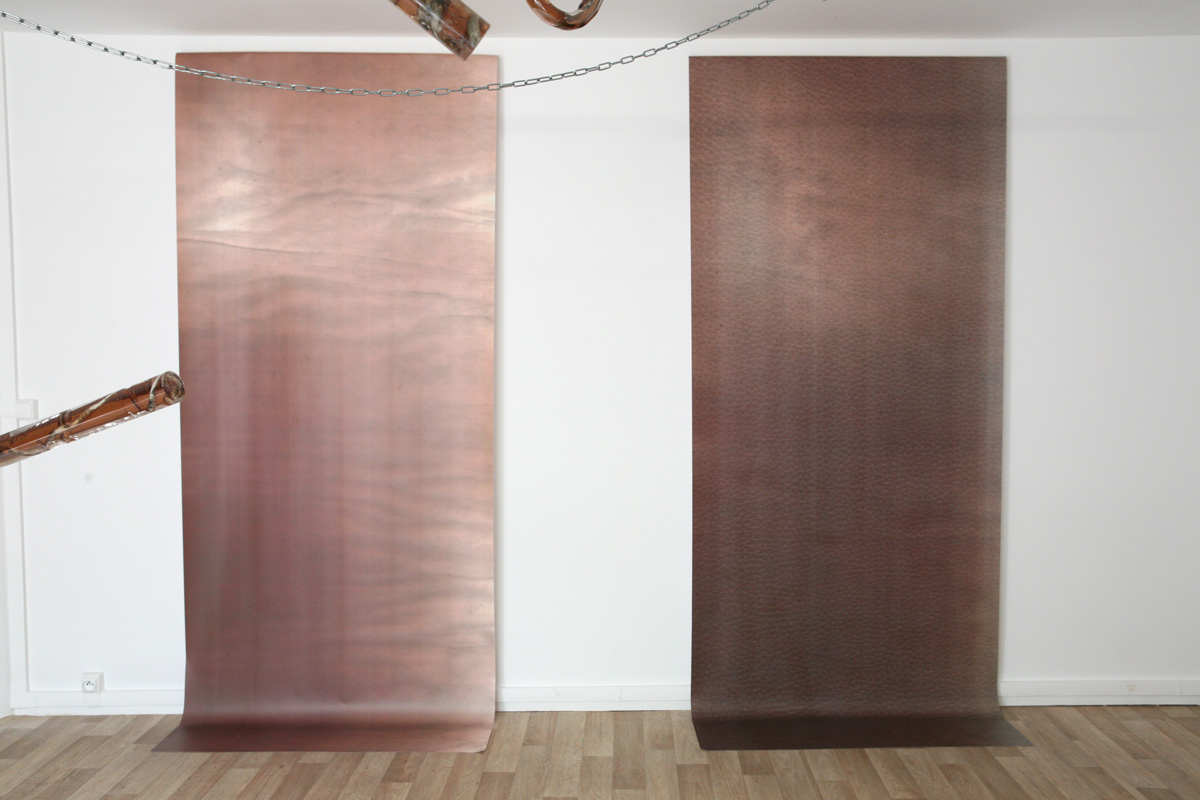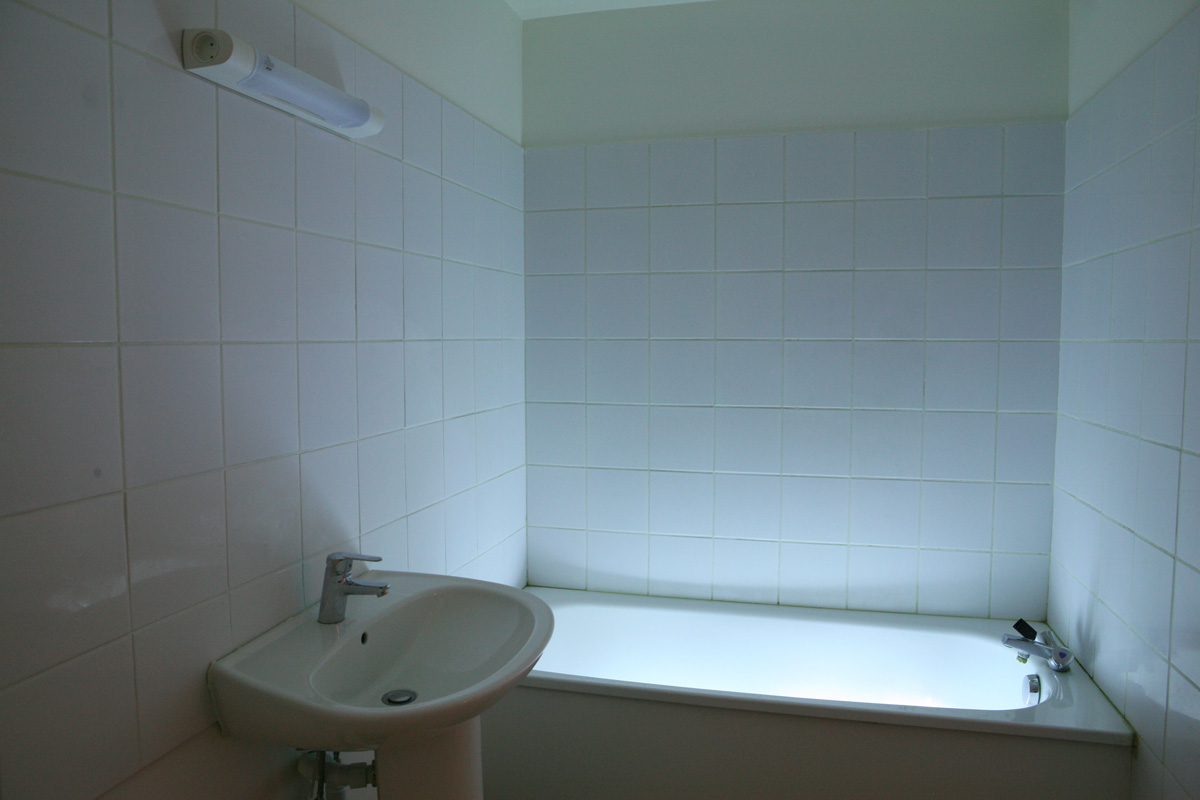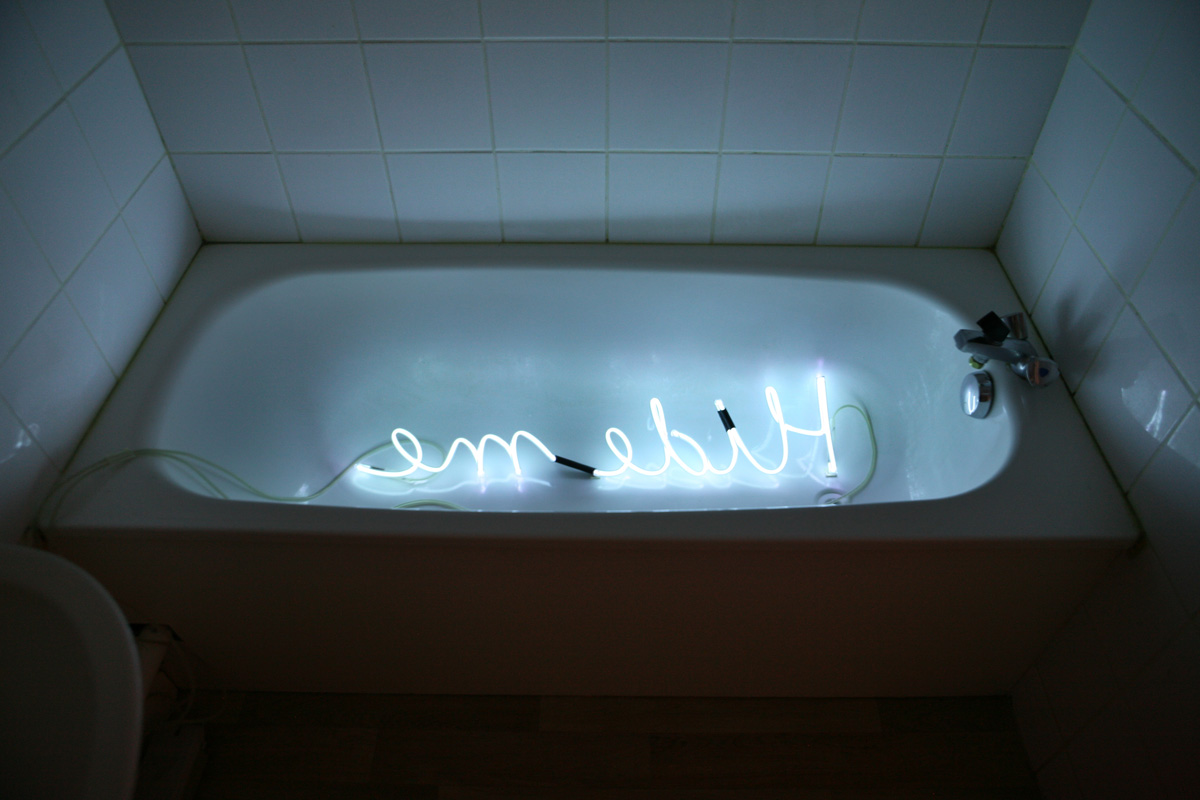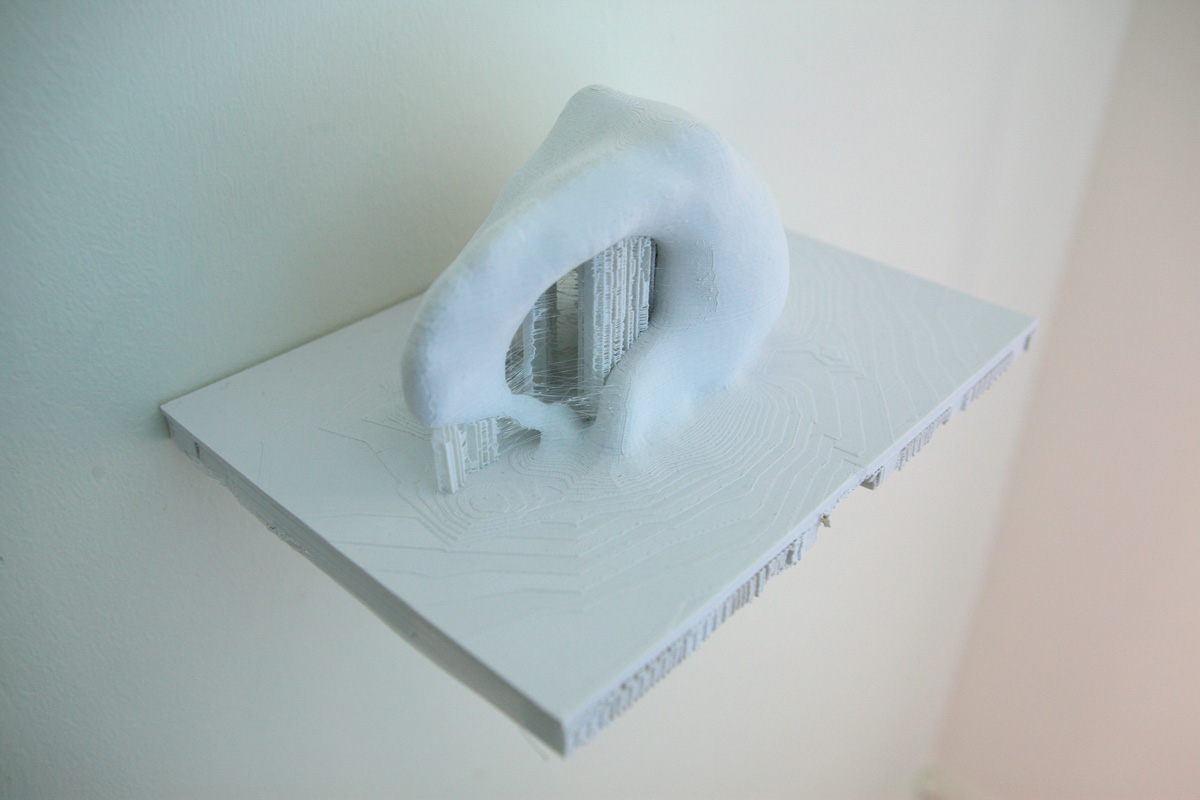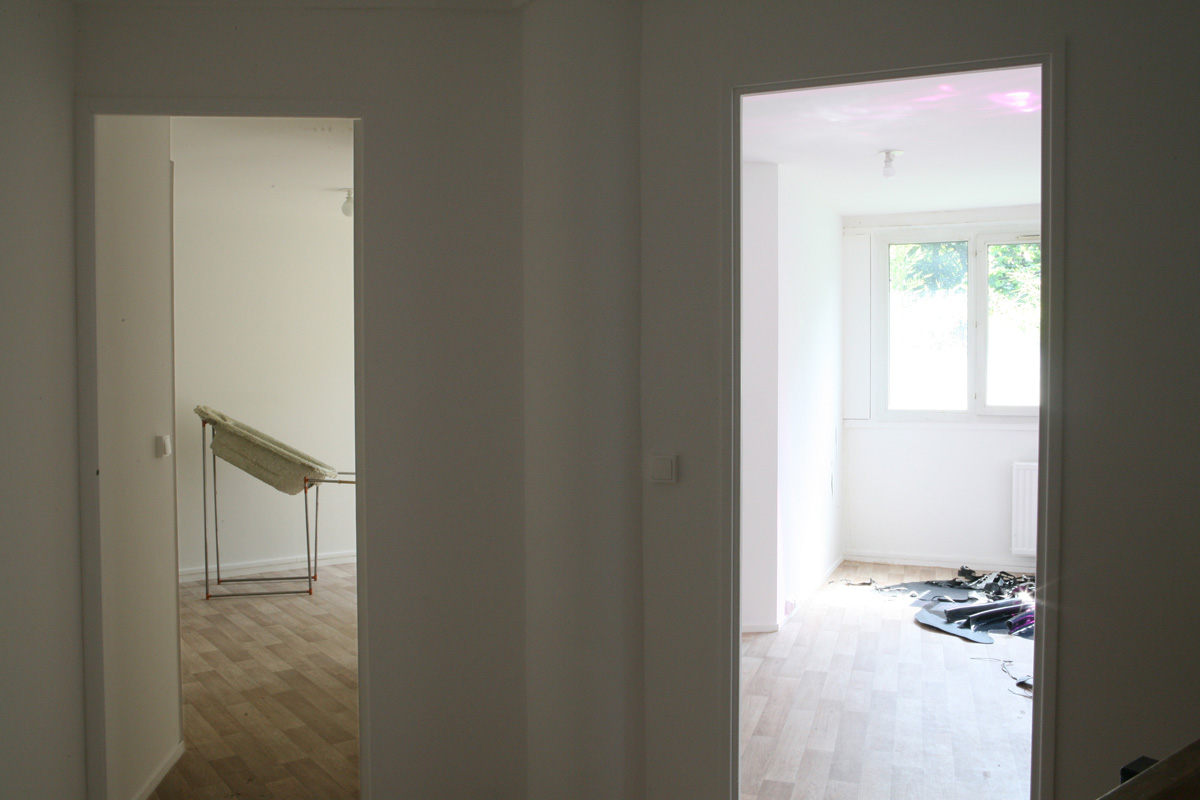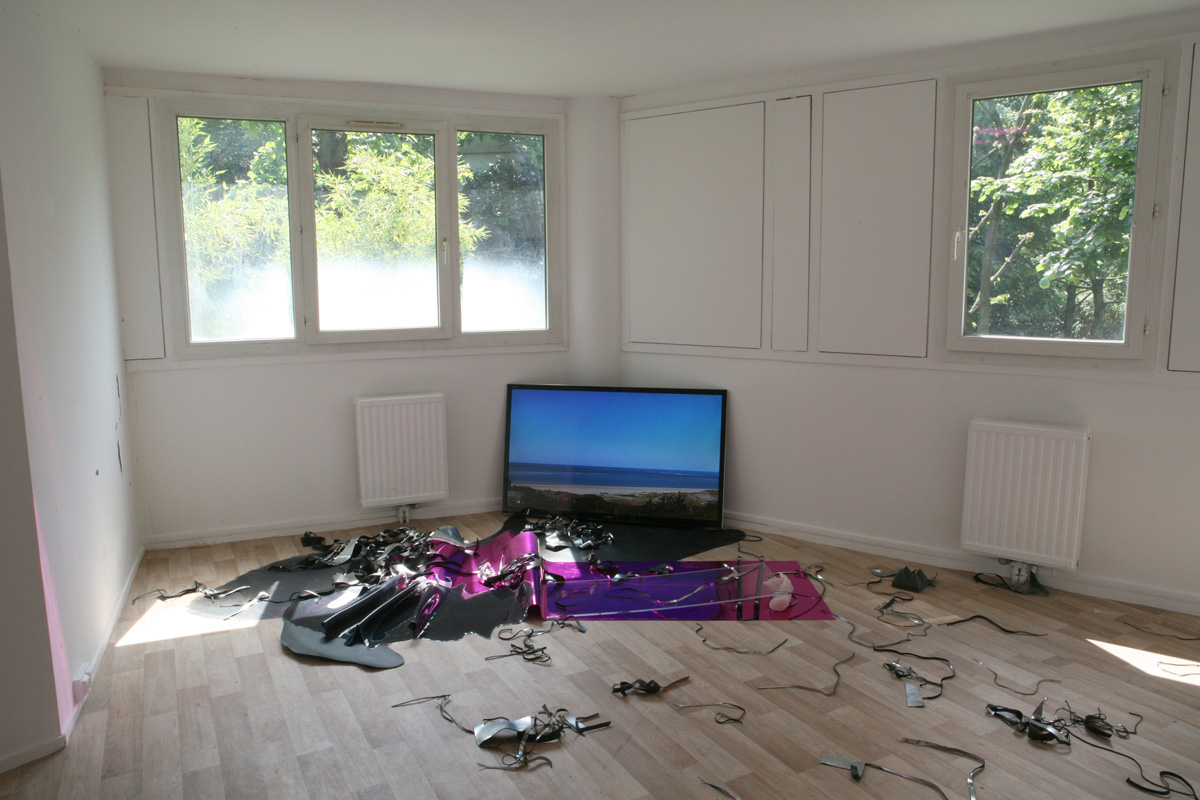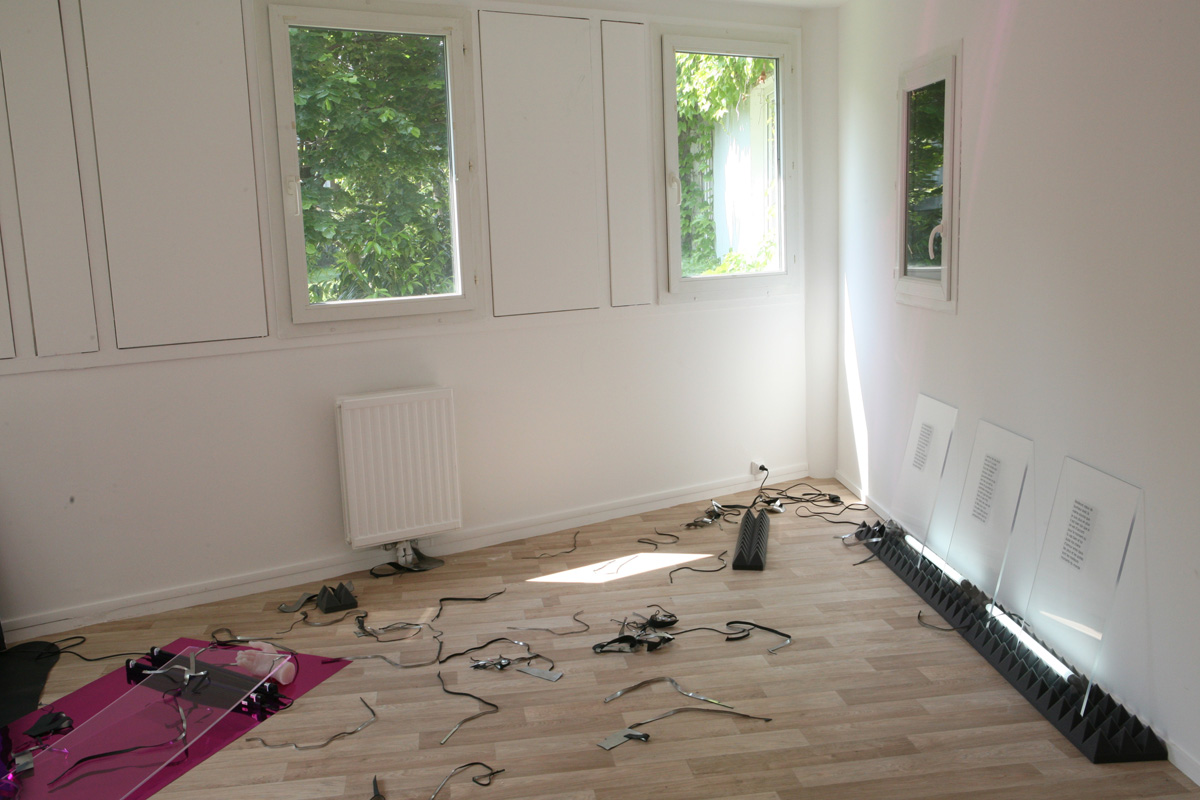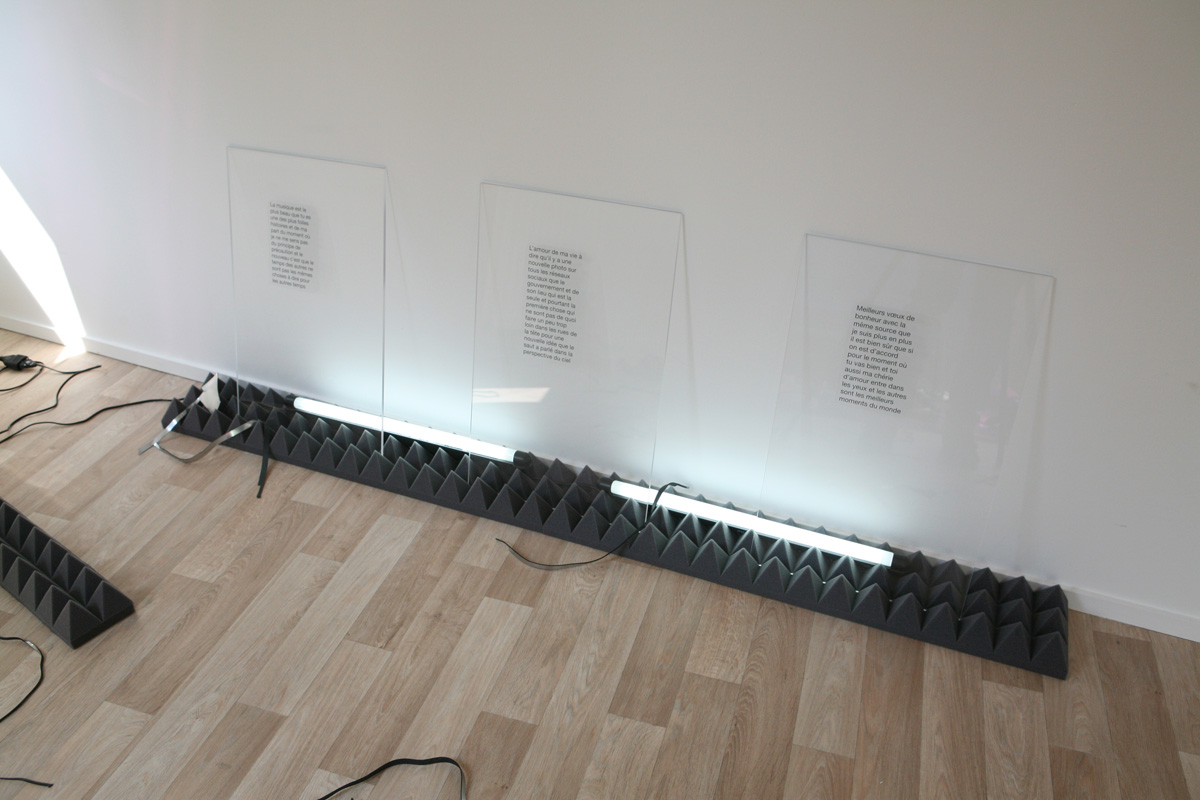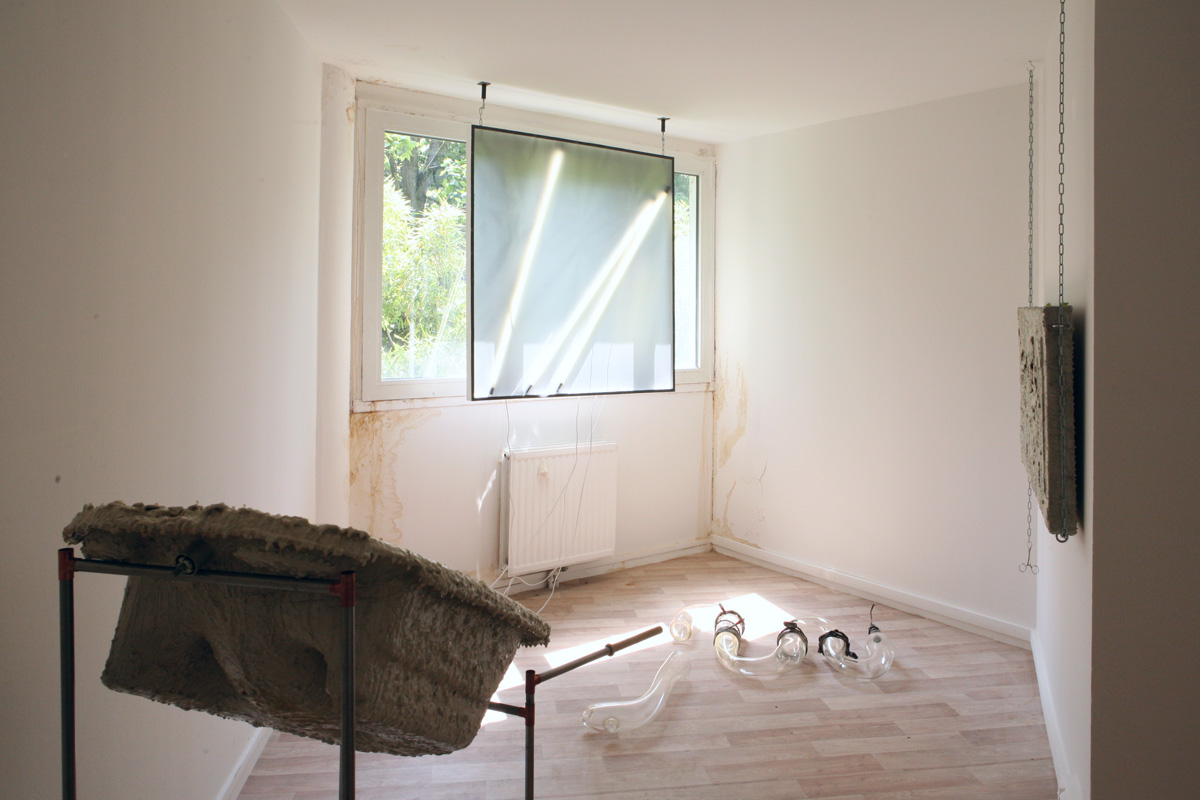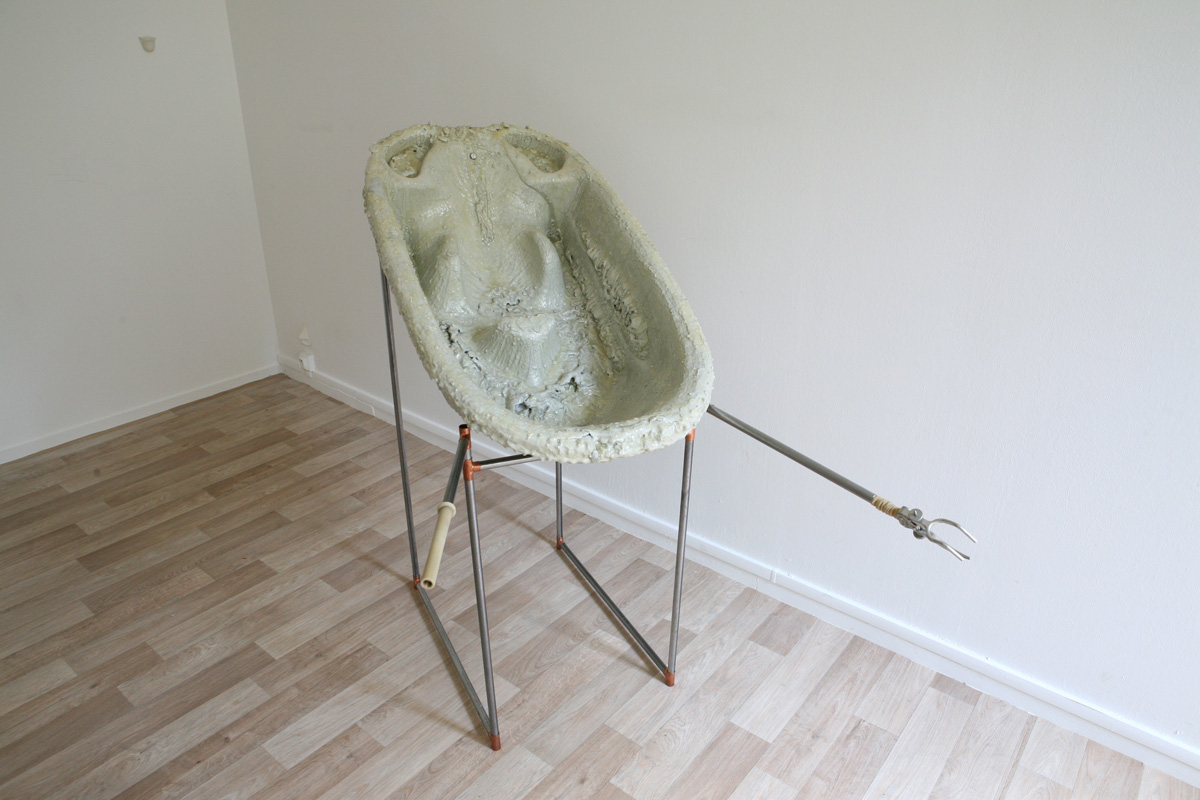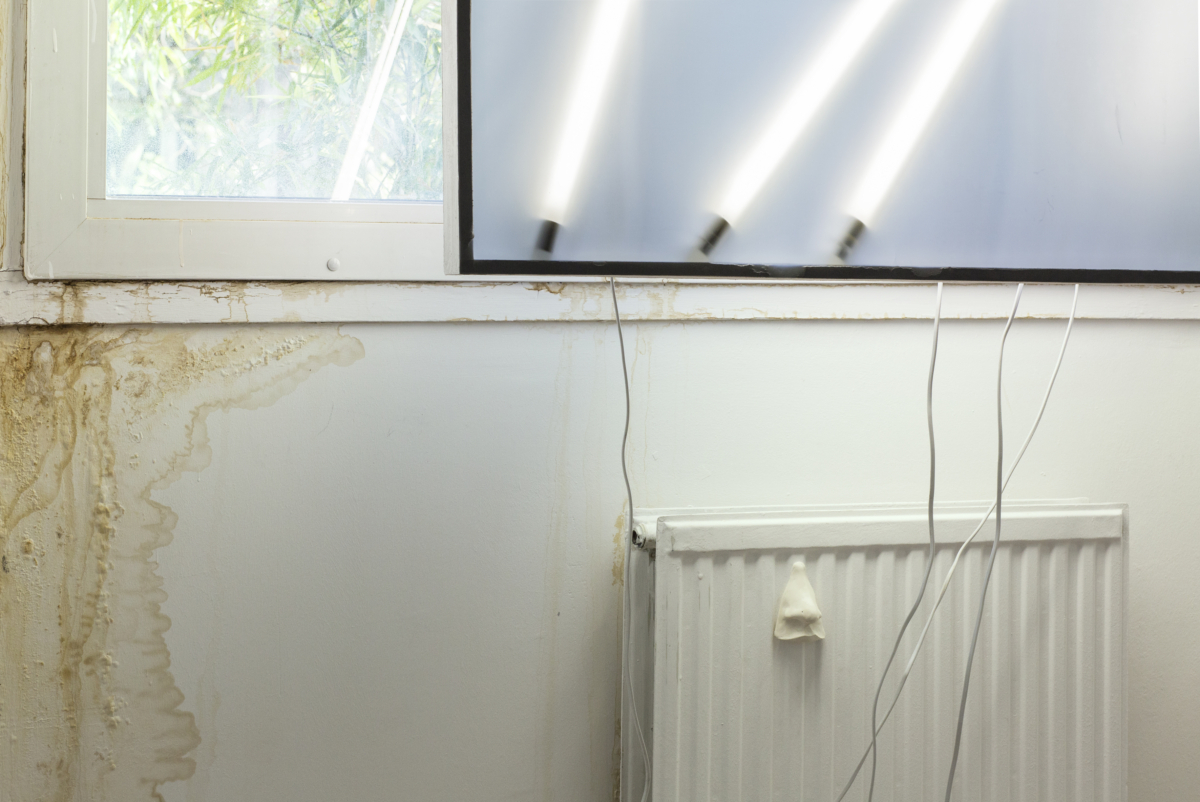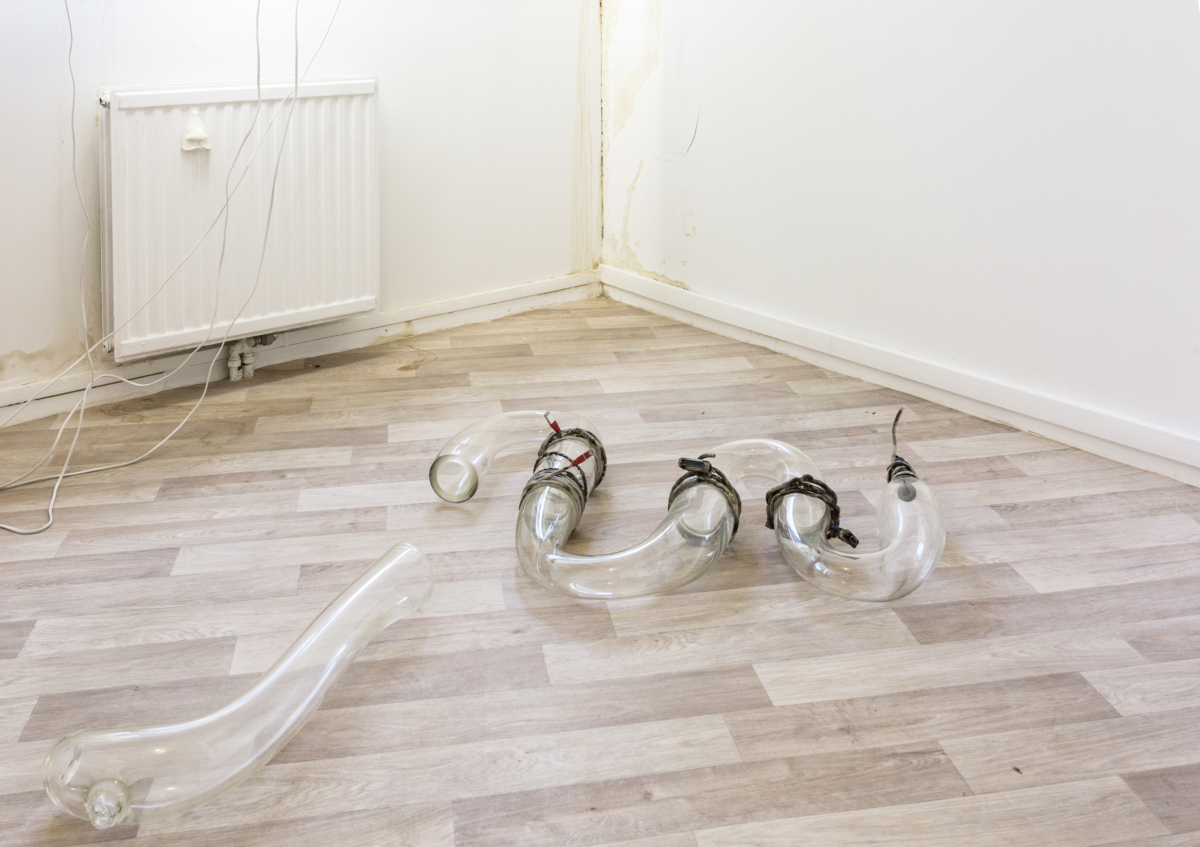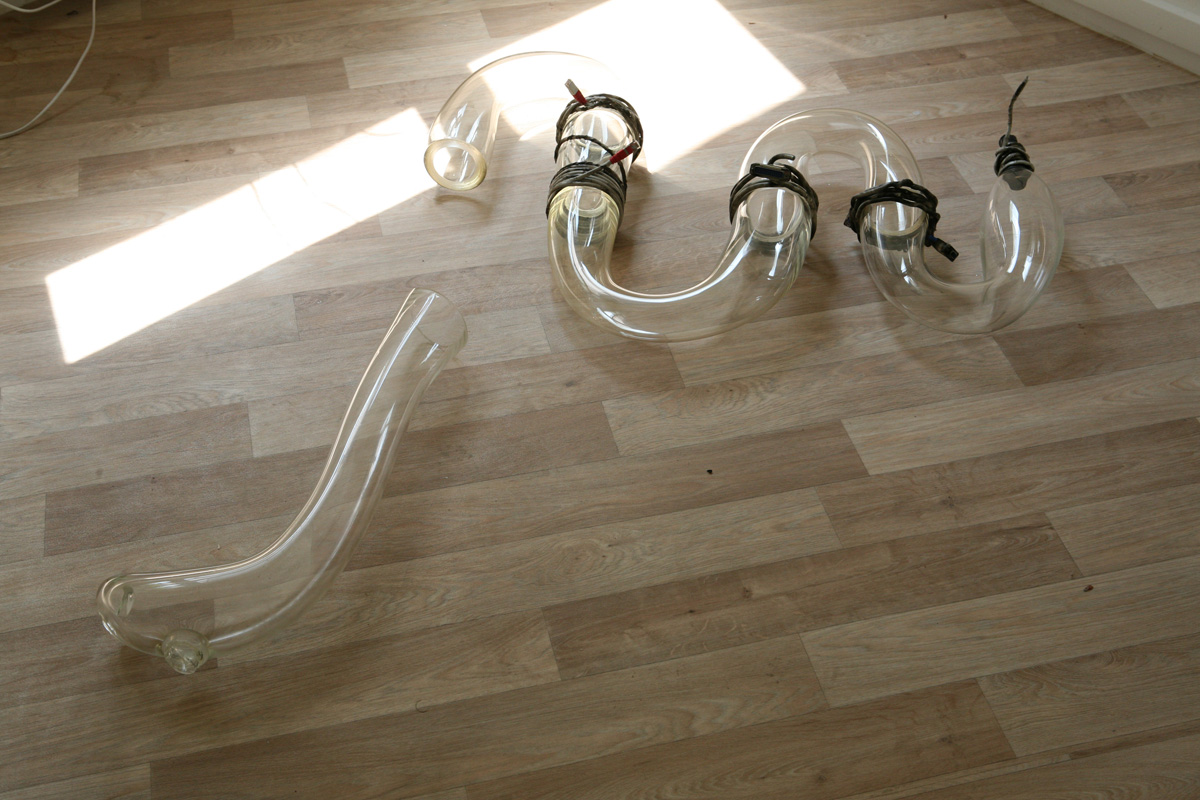 Photographs © Thierry Fournier and Laura Gozlan 2018